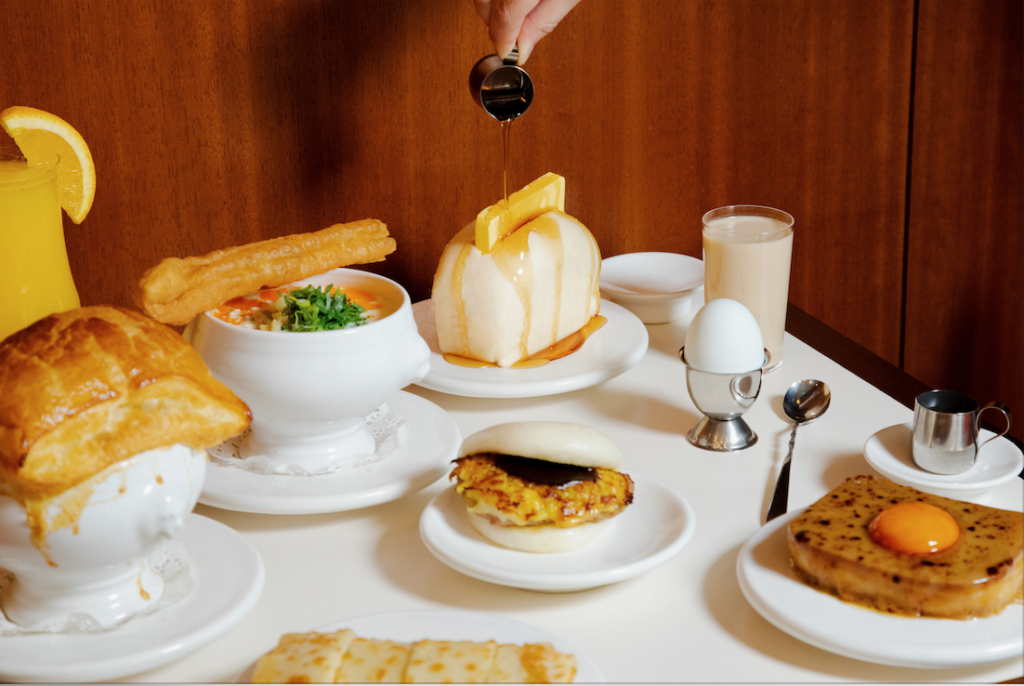 This August bank holiday, Shing Tat Chung, Erchen Chang and Wai Ting Chung will launch a weekend breakfast at Café BAO in King's Cross, drawing influence from Taiwanese cuisine and the western-style cafes found throughout Asia.
The menu combines both eastern and western breakfast classics, alongside a line-up of BAO Bakery Goods that Café BAO is known for, and a selection of hot drinks inspired by morning traditions.
To celebrate the launch of breakfast, Café BAO will give every guest who has made a reservation 50 per cent off their bill during the first two weekends of breakfast service.
To drink, there's Peanut Milk; Taiwanese Condensed Milk Tea; Café BAO's signature Cafe Purin, made with espresso, Taiwanese roasted sugar and custard foam; or for something sweeter, Hot Choc-otaro made with milk chocolate, honey and purple taro foam.
On the breakfast menu will be a sausage and hash brown BAO, a signature gua bao filled with a sausage and cheese patty, layered with a hash brown and a fried egg; Cheese rarebit toast; and dan bing pancakes with bacon, egg and cheese, a homage to street food stalls in Taipei.
BAO co-founder and creative director Erchen Chang said: "Breakfast is a really important part of the day in Taiwan.
"Part of the culture would be getting up early to eat breakfast out, either a big spread in the traditional soy milk shops, or breakfast sandwiches in the Taiwanese equivalent to greasy spoons.
"At Café BAO, we are featuring our favourite Taiwanese breakfast staples such as Dan Bing Pancake and Taiwanese Savoury Soy Milk; as well as our take on western style breakfasts such as Sausage Hash Brown Breakfast BAO, and Cheese Rarebit BAO Toast."
Recent News from Harden's