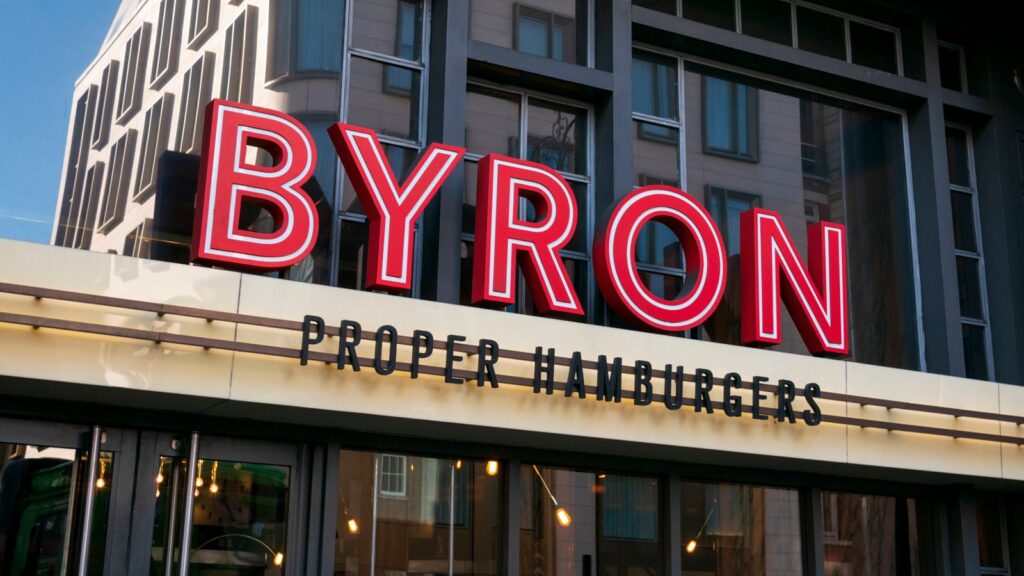 The Byron burger chain, which sold for £100 million 10 years ago, has been bought out of administration for £856,000 under a deal which sees nine of its branches closed down.
Launched in 2007 by restaurant consultant Tom Byng from an original Kensington branch, the chain was an early champion in the 'better burger' stakes with more than 70 venues at its height. In recent years it has struggled against younger, hipper and 'dirtier' burger rivals – although fans maintain it still "ticks so many boxes", according to the 2023 Harden's guide.
The new deal, which also covers Mother Clucker fried chicken brand, sees 12 surviving Byron sites acquired by a new company called Tristar Food, owned by Sandeep Vyas, a co-founder of Calveton, which in turn acquired Byron from administration in 2020.
The nine sites closing down are Bluewater, Chelmsford, Edinburgh (Lothian Road), Leeds, Manchester, Milton Keynes, Salisbury, Southampton and Wembley.
The 12 surviving Byron branches include four in London – Central St Giles, Covent Garden, Old Brompton Road and White City – along with Bury St Edmunds, Cambridge, Edinburgh Royal Mile, Ipswich, Liverpool, Norwich, Oxford and York.