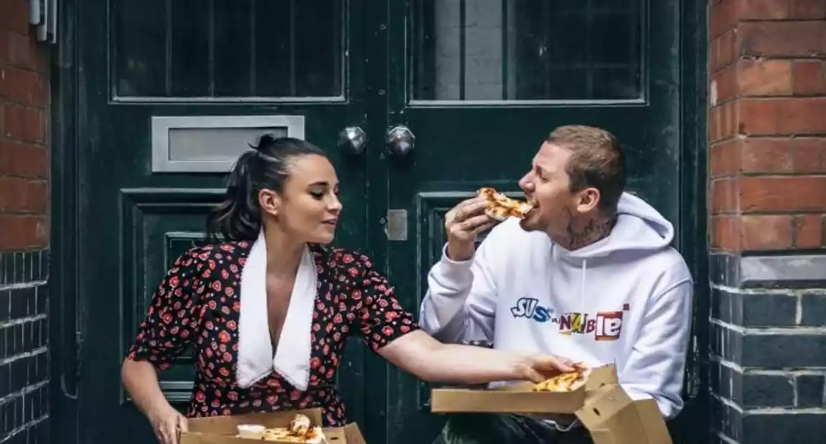 Celebrity chef Gizzi Erskine and the musician Professor Green are to take over Passo restaurant in London this summer.
Their pop-up concept, "Giz & Green", will launch today in collaboration with the Old Street site and will feature the same stuffed crust pizzas that drew huge attention on their Instagram cooking stories over lockdown.
The menu will include the Hawaiian, pepperoni, and a chicken BBQ stuffed crust pizza with Tabasco chipotle sauce. The menu will be available to eat in (bookings and walk-ins), takeout and delivery.
Erskine has appointed Phil Smith as executive chef to oversee the pop-up. Smith was previously sous chef at Bibendum. Operations will be run by the Passo owner Jonny Boud.
Erskine told The Caterer: "The hospitality industry has taken a devastating hit through lockdown, and whilst the delivery sector has done its best to adapt, the supply chain is still really struggling. We are hoping to give an opportunity to local chefs and producers to get back to work."
Boud said: "Gizzi and I have been friends for a while, I've always been a fan of what she does and what she stands for; her passion, her work ethic, her sustainability stance and her dedication to exceptional quality food. We share a love of great pizza so this seemed like the perfect collaboration to re-open the Passo doors with. We have some other exciting projects in the pipeline, too."
Green added: "These pizzas are some of the best I've tried. London is flooded with the Naples style pizza, and we want to reset the benchmark for the old school 90s delivery pizza that we all grew up loving."
Recent News from Harden's