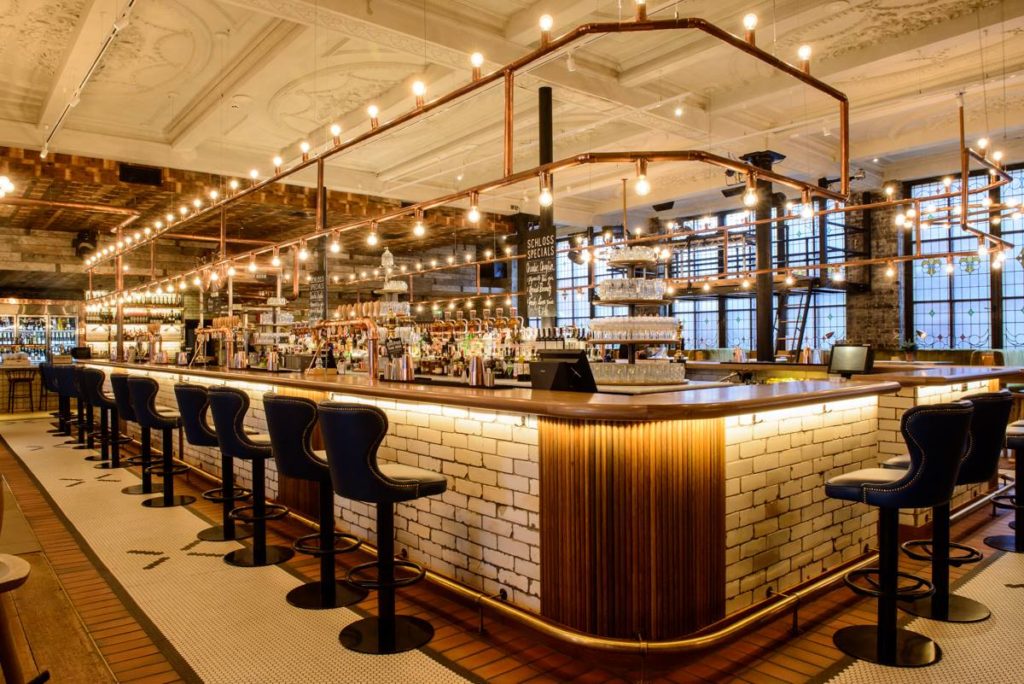 The team behind Albert's Schloss in Manchester is to launch a new site, Albert's Schenke, in Liverpool later this year.
Restaurant group Mission Mars have seen success at Schloss, which reporters describe as "epic fun at very reasonable prices", a sentiment echoed by a glowing review by Jay Rayner a while back.
Like the Manchester site, Schenke will be based on a great German beer hall, serving up to 20 at a time, each supplemented by cocktails and wines. And magnums of prosecco, apparently.
The Cook Haus will again serve modern interpretations of Alpine food alongside classic Bavarian cuisine. Bratwurst is a major feature, as is Black Forest ham, which comes with egg and chips. Schnitzel also gets a hearty look in, while the likes of raclette burgers and kebabs keep things hearty.
Mission Mars has also added Rudy's Neopolitan Pizza to its armoury, and owns a number of pubs and nightclubs across Manchester and Liverpool.
Recent News from Harden's