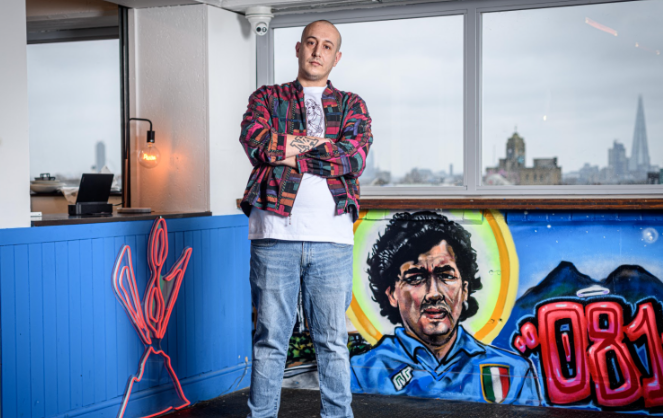 A founding member of Streatham's most popular pizza restaurant Bravi Ragazzi – fans say it is home to the best pizza in south London – has used the Covid-19 pandemic as a "catalyst" to launch his own solo pizza business.
081 Pizzeria, a "new age" Italian featuring pizza and Napoli-style tapas dishes from chef and Naples native Andrea Ascuiti, will reside at Peckham Levels, a "cultural hub" featuring restaurants, bars, and gallery space in one of South London's richest culinary assets.
The menu features around ten pizzas, each made with Italian ingredients and prepared to ensure the Neapolitan pillowy, blistered crust is achieved. Dishes will include a classic margherita, truffle mushroom, diavola, and a signature 081 pizza prepared with San Marzano tomatoes, buffalo mozzarella, Parmesan, basil, and EVO oil. Prices will start at a pandemic-busting £7.50.
Authenticity is a key part of the new brand's story.
Ascuiti said: "It's such an exciting time to open a pizza restaurant despite the challenges posed by the lockdown – pizza has never been so loved in the UK as it is today! With 081 Pizzeria, I'm on a mission to change the perception of the typical Italian pizzerias by reimagining the legendary pizza culture of Naples and bringing it to the capital.
"Nowadays, people are increasingly looking for authentic, quality ingredients and flavours with a growing intrigue of where their food comes from; so at 081 Pizzeria, we are giving people the opportunity to discover a new age of pizzas and Italian cuisine whilst committing to authenticity and only the best quality."