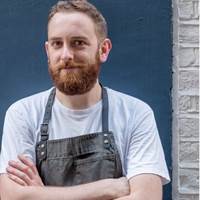 Eyal Jagermann, of The Barbary fame, has teamed up with supper club chefs Billy & Jack and food writer Alexandra Dudley to put on a one-off night to raise money for homeless charity StreetSmart.
The event will be held on Friday December 7 from 7pm at Spitalfields co-working space Benk & Bo. Guests will be welcomed with a cocktail before a three course dinner inspired by Middle Eastern influences and flavours.
All the profits from the charity dinner will go to vulnerable and homeless members in the local community. Proceeds will be distributed by StreetSmart, which has been raising funds to tackle homelessness in Britain since 1997.
Jagermann will bring his classic Israeli cooking to the supper club. His food alone – usually a "brilliant selection of totally delicious and vibrant Mediterranean dishes" – is perhaps worth a ticket. That's not to say Billy & Jack, from MasterChef 2016, and Dudley won't bring flavours and style too.
Dudley said: "No one should have to spend Christmas alone and no one should have to spend Christmas on the street."