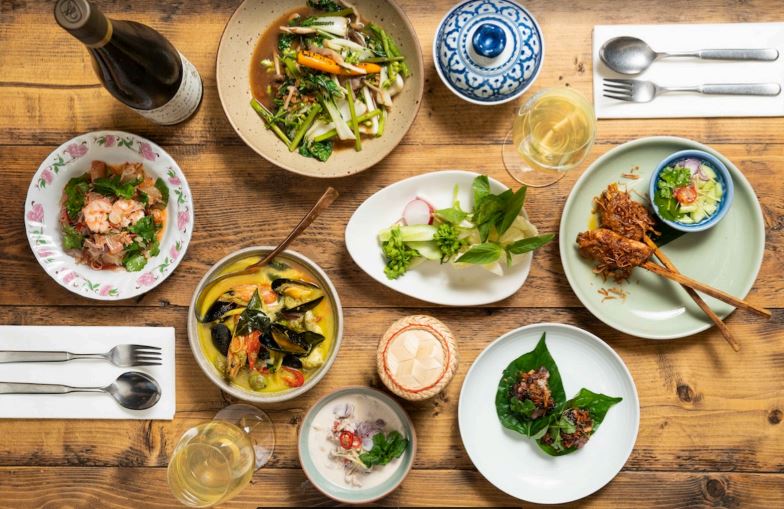 Thai restaurant som saa has announced it will now be taking reservations, and is also launched a new tasting menu.
The menu, which features dishes known as 'Tem Toh' (translates to 'full table'), will act as a tour of Thailand, encompassing many of the country's regions.
An announcement said there will be an emphasis on more unusual and lesser-known dishes, while chefs have been allowed "room for creativity". Expect "refined" cooking, then, with a degree of technique and precision.
Comprising weekly changing lunch and dinner menus, Tem Toh will be available daily – £25 for lunch and £35 for dinner. If the food is up to the standard of the a la carte menu, diners will no doubt be pleased.
Head chef Andy Oliver said: "The decision to begin taking reservations is something we have been considering for a while, and the new set tasting menu seemed like the perfect opportunity to shout about it.
"In Thai cuisine, there's the idea of balance of flavour in each dish, but these menus are also about the – equally important – idea of balance of across the whole meal, and that's what we want diners to come and experience.
"Plus we're really excited to use these Tem Toh menus as a way to showcase the incredible diversity in flavour and techniques used in thai cookery.
"Thai food is so often seen as casual, and street food heavy, but with these Tem Toh menus we want to showcase how the cuisine can be both refined and thoughtful, while still not compromising on flavour."