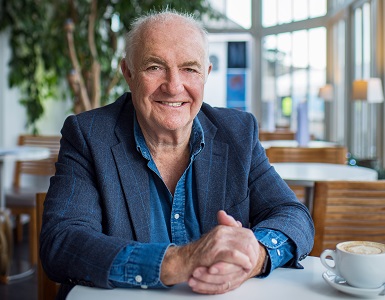 The celebratory chef Rick Stein has urged hospitality workers looking for employment to head to the coast.
A staycation boom in the UK is seeing thousands of Britons travel to British holiday resorts due to uncertainty over overseas trips during the coronavirus pandemic.
As a result, Stein has launched a recruitment drive to fill some 39 vacancies across his 13-strong restaurant group, chiefly those by the coast.
The company has 13 restaurants and eight properties offering accommodation, and is operating at a near-100 per cent occupancy over the summer, despite the virus outbreak.
It is expected that demand will continue in the autumn and Stein said he's looking for staff to cater to the business.
He said: "If you have found yourself out of work due to the Covid-19 pandemic, I urge you to consider coming to Cornwall.
"It's thriving and, with travel bans still in place, there is great hope that the staycation will extend through to early winter and bring some much-needed revenue to the locality.
"We are looking for chefs, waiting staff, housekeepers, kitchen porters and reception staff, there are jobs available across the board.
"I would love to see new members of the team coming from more hard-hit areas of the country, plus with a number of roles we even help with accommodation, so there is no need to worry about that."
The hospitality industry is a yo-yo working landscape at present, with thousands of redundancies. Positions in city centre sites are few and far between and applicants face an uphill struggle to secure positions.
Stein's news is a welcome relief, and reflective of a seaside industry that could yet come good during the pandemic.