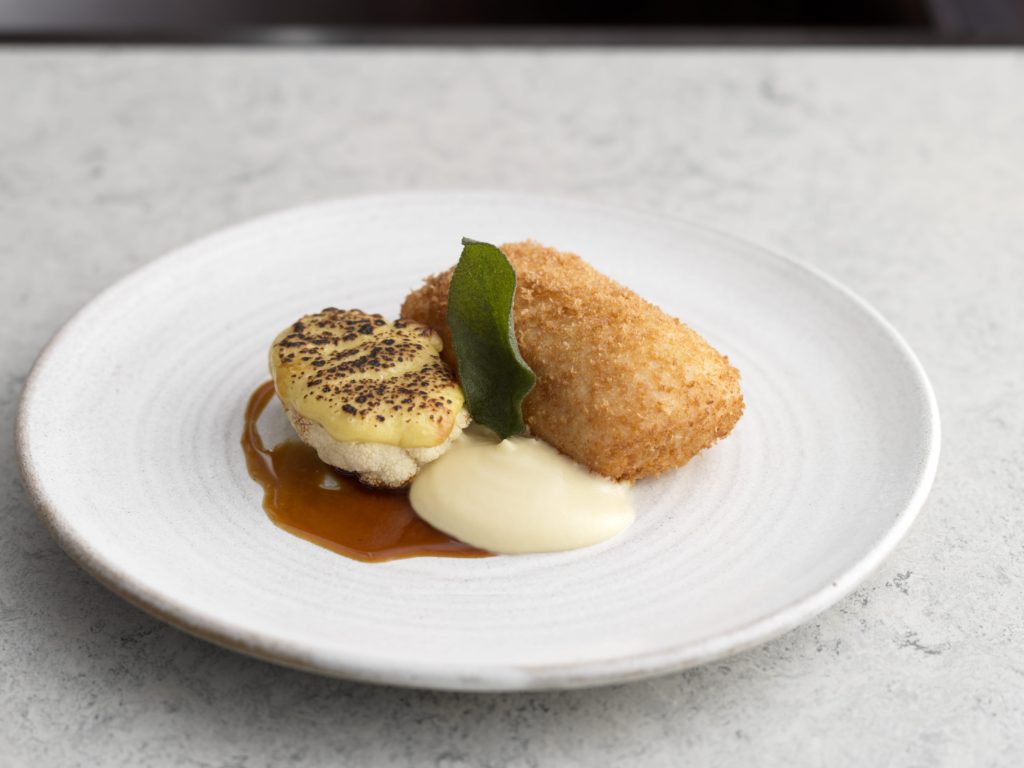 Tom Kerridge is opening a restaurant in Manchester. The Bull & Bear, in the Stock Exchange Hotel on Norfolk Street, will launch on November 15, and will feature Kerridge's famed style of cooking, where British classics are refined, yet in a casual sort of fashion.
Kerridge – spread increasingly thin now with The Hand & Flowers, his Bar & Grill in London, and his pub in Marlow – will oversee the Bull & Bear, but it will be executive chef Dan Scott who will take charge.
Both chefs have devised the menu, which has been divided into 'first', 'second', and 'third'; small plates is the theme, and five per person will be recommended.
Cherry-picked signature favourites from The Coach will be making an appearance: Kerridge's mushroom "risotto" Claude Bosi; The Coach burger with smoked brisket and dill pickle; and chicken Kiev with cauliflower cheese. But there will be new dishes to try, too.
Sample menu below:
First
Rotisserie Beetroot Salad with Feta and Mint
Smoked Chicken and Ham Hock Terrine with Piccalilli
Duck Liver Parfait with Plum Chutney
Second
Fish Fritter of the Day with Pease Pudding and Tartare Sauce
Crispy Pig's Head with Celeriac Rémoulade and Spiced Date Sauce
Venison Chilli with Toasted Rice Cream, Red Wine and Chocolate
Third
Whisky and Rye Pudding
Hot Chocolate Tart with Hazelnut Ice Cream
The Coach Profiteroles with Soured Vanilla Cream
With
Rotisserie Pomme Boulangère
Rotisserie Celeriac with Winter Truffle
The Coach Chips with 'Kerridge's Bar & Grill' Gherkin Ketchup
Buttered Hispi Cabbage