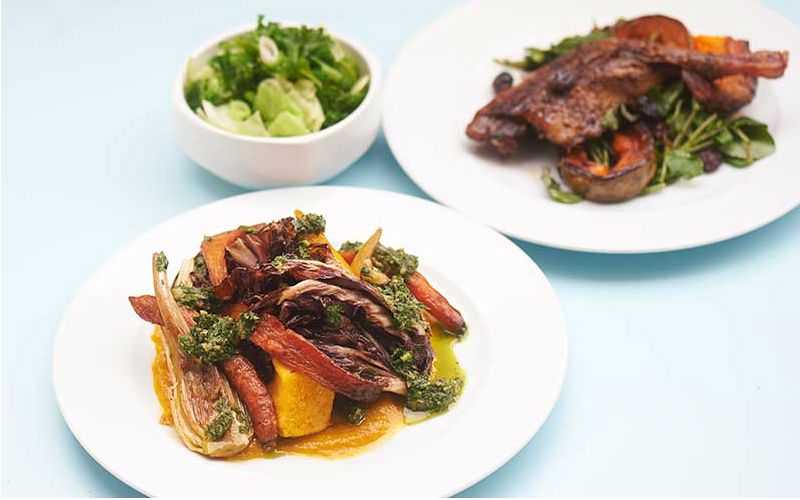 Events man Auro Foxcroft, and Chris Gillard, previously executive chef at the St John Group, are soon to open Earth Kitchen, a new restaurant in Dalston.
Earth Kitchen will be housed within a former art deco cinema foyer on Stoke Newington Road and comes as part of a wider space called Evolutionary Arts Hackney (once Hackney Arts Centre).
Foxcroft is best known for Village Underground in Hackney, a similar set up primed for club nights, concerts, and exhibitions. Earth Kitchen, with 150 covers, is just as contemporary, with white walls, lots of light, and a fiercely modern east London vibe.
Gillard has designed a menu befitting of such an establishment. It echos St John. Dishes include Pardina lentils with roasted root vegetables, grilled ox heart with chips, pork and duck rillettes with cornichons and toast, and smoked sprats with cucumber, kohlrabi and chervil.
There will be a brunch menu too, so expect London's ubiquitous avocado toasts and buttermilk pancakes. Toni Castillo, also of St John beginnings, will oversee the European wine list. There'll be cocktails and live music in the evenings.
Gillard said: "I've cooked everywhere from St. John to muddy festival fields, and Earth Kitchen will draw on all of those elements: an emphasis on traditional hospitality, all food made in-house, and a willingness to experiment.
"We're looking forward to welcoming apprentices from Hackney City College – Earth Kitchen is a place for training, and for talent to be nurtured, with the promise of a role in the team at the end of it."
Foxcroft added: "When we saw the space, we knew it would be the perfect place for East London's creative and cultural scenes to meet. The area has changed so much since I founded Village Underground, and Earth will provide a vital new home for the arts in Hackney and London, with Earth Kitchen at its heart."
Earth Kitchen opens on February 16 (soft launch).
Recent News from Harden's