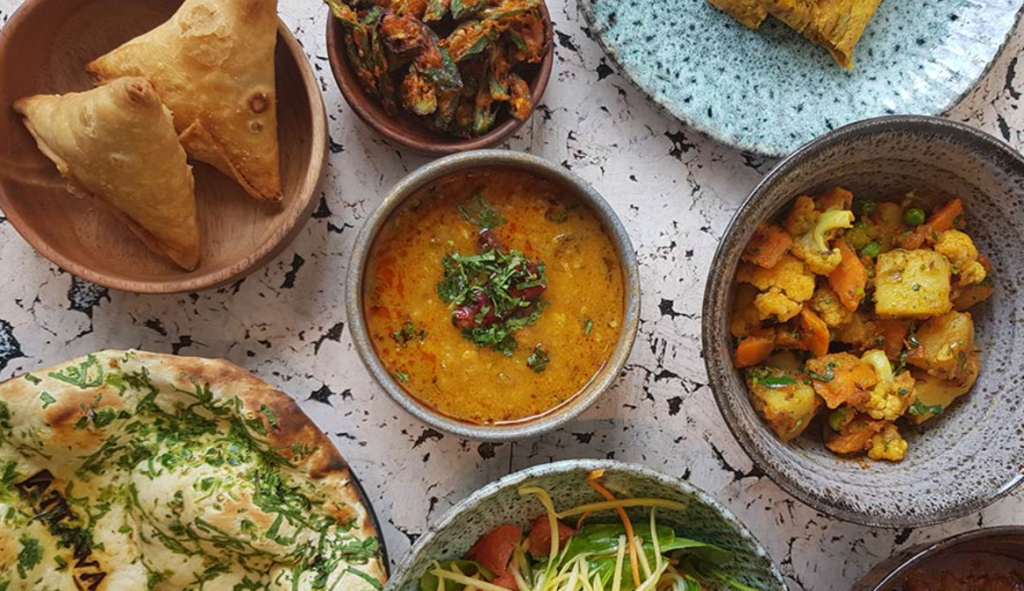 A new restaurant has opened. In lockdown.
Attawa launched on 10 June in Dalston Junction, and serves dishes from India's Punjab region.
The restaurant was launched by husband and wife team Ravinder and Amar Madhray, who named their new site after their family village in the Punjab.
The menu has been designed by MasterChef: The Professionals 2019 semi-finalist Arbinder Dugal and features the likes of Amritsa khatta ladoo (fried lentil dumplings), Punjabi chicken kari, and tandoor lamb sheek.
The restaurant was originally due to open in March just before lockdown and has opened for takeaway and delivery.
The Madhrays hope to open the restaurant properly in mid-July, though are at the mercy of government regulations.