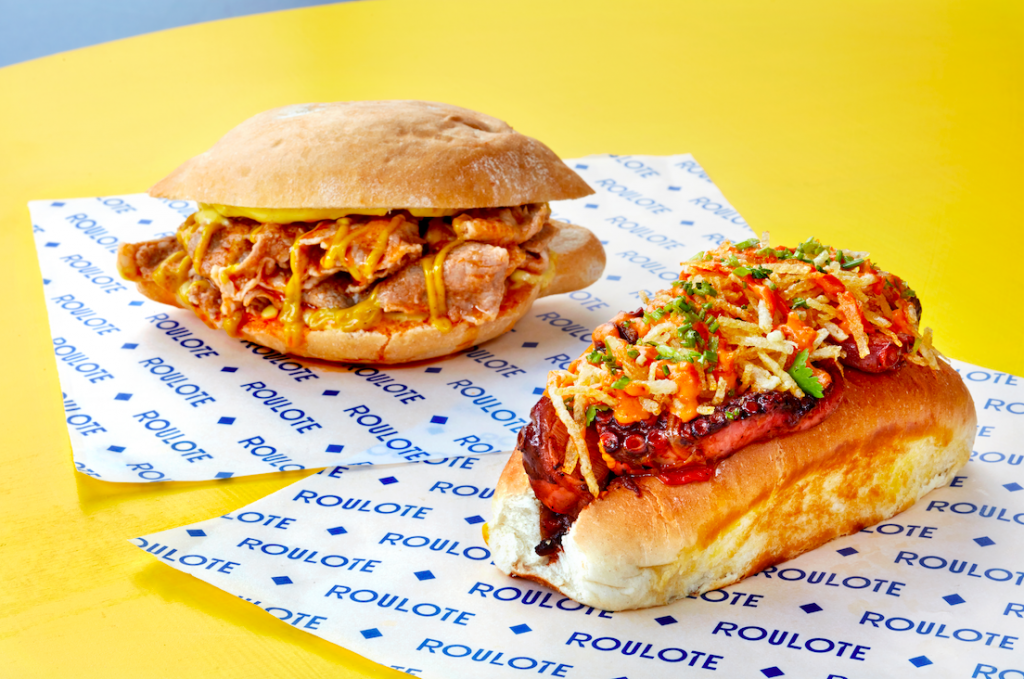 Tomorrow will see the launch of sandwich shop Roulote, a new fixture on in London Bridge from the team behind Portuguese Bar Douro.
Roulote is inspired by Portugal's street-food scene and sandwich culture, and takes its name from the trailers which sit on the street corners of Lisbon and Porto.
Roulote will preview as a pop-up within the flagship Bar Douro restaurant in London Bridge Street Food Market, Flat Iron Square, and will initially only be open on Fridays and Saturdays.
Founder Max Graham said the concept is the "result of his long-standing ambition to create and serve classic Portuguese sandwiches, made with the best possible ingredients."
Roulote will serve two sandwiches to begin with – the bifana and a contemporary octopus roll. The bifana is made with thinly-sliced pork shoulder, poached in a white wine and fermented pepper sauce and served in carcaças bread with savora mustard mayonnaise.
The roll will see a soft white roll loaded with octopus, red peppers and caramelised onions and topped with coriander, straw potato crisps and piri-piri mayonnaise, reminiscent of the Portuguese late-night street food favourite, the cachorros (hot dog roll).