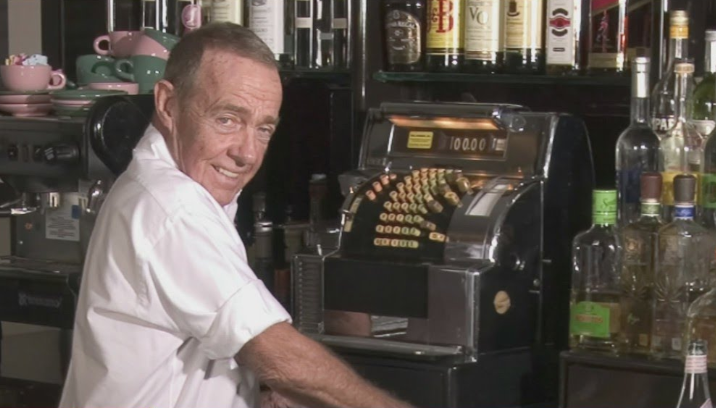 Joe Allen, the founder of the eponymous group of restaurants across London, New York, and Paris died at the age of 87, it was announced on Tuesday.
Harden's co-founder Peter notes that our guide launched after the restaurants' true heydey (and that of its sibling Orso), but their significance has long continued, and remain a nostalgic dining spot for many in the three cities: most particularly New York.
"When we launched our guide in the early '90s, Joe Allen and – even more so – its near neighbour Orso (also in a basement) were absolutely THE place to be," Peter remembered.
And even if our survey has at times been a bit down on the food, it is worth noting that the restaurants were always an atmospheric, solid post-theatre/opera choice, with a crowd that had visited and re-visited for generations and often had connections with the theatre.
Indeed Allen's mark on gastronomy in London has held fast, having established restaurants alluring to both celebrity performers and the doting public, each hoping to relax in easy style around performances.
It is well known that Allen's restaurants became haven for big names, whether from the acting world, the music biz, or the royal family.
Notable patrons in past years included Al Pacino, Rock Hudson, Princess Margaret, Dame Judi Dench, Elizabeth Taylor, and Sean Connery.
Allen's restaurants were "pillars of the theatre community with London's outpost, one of the longest running establishments, fondly dubbed 'the West End's canteen'" a message from his team said. It is true, no doubt.
A friend of Joe's, and his operations manager, Cathie Winn, said: "In the morning Joe would appear in the office, read the paper, have business meetings with other suited people but in the evenings he would come to the bar and get to the serious business of drinking.
"Joe understood that for some people a bar is for conversation and to meet people, to others its a safe space, but no matter what, it should be a place you could get completely blind drunk and they wouldn't judge, they would pour you into a cab knowing tomorrow is a new day."
Until recently, Joe Allen London were fundraising to support theatre workers affected by the pandemic through a number of virtual cabaret shows with a star-studded cast.
See The New York Times for an in-depth obituary of the man who helped establish 'Restaurant Row' in Theatreland.