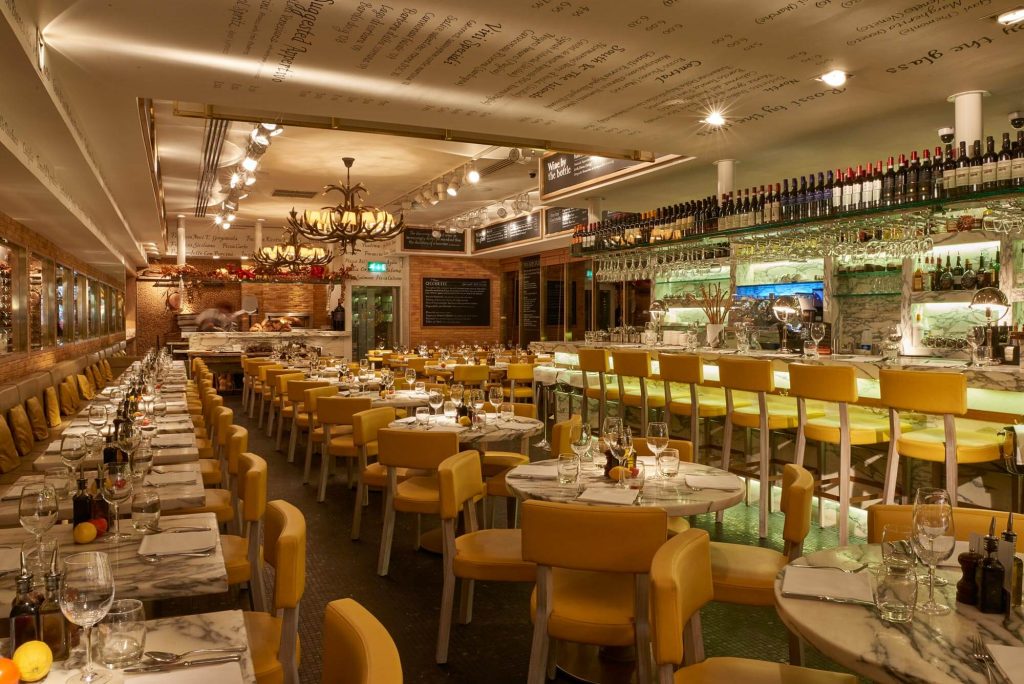 The San Carlo Restaurant Group will launch a new Italian restaurant concept in Marylebone next year.
The restaurant will open in St Christopher's Place in spring 2021, in a building which previously housed a Carluccio's.
The 6,000 sq ft, 200-cover restaurant will have two outdoor dining terraces and will be a new addition to the group's restaurant brand portfolio, which includes San Carlo, Gran Café, Bottega, Fumo, and Cicchetti.
Marcello Distefano, managing director of San Carlo Restaurant Group, said: "We are very excited to have been able to acquire this site as it has been on our radar for a long time. St Christopher's Place and the area surrounding it has been going through an amazing transformation over the past couple of years.
"We're looking forward to bringing something new and exciting and will be revealing our plans in the coming weeks. Although London is very difficult at the moment, we believe it will come back stronger than ever."
Simon Donaldson, general manager for St Christopher's Place, said: "We are delighted that the San Carlo Group have chosen this location for what we are sure will be yet another great concept from them. This opening will further enhance the St Christopher's Place reputation as an amazing neighbourhood for quality, interesting and exciting restaurant offers. It is encouraging to see that San Carlo Group share our vision for the future."
Sammy Weinbaum, director at CDG Leisure, who acted on behalf of San Carlo Group, said: "We are delighted to have acted on behalf of San Carlo Restaurants who've proved, by signing the lease on this fantastic central London location and growing their already successful portfolio of restaurants, that there is great hope that the once thriving London restaurant industry will bounce back in 2021."