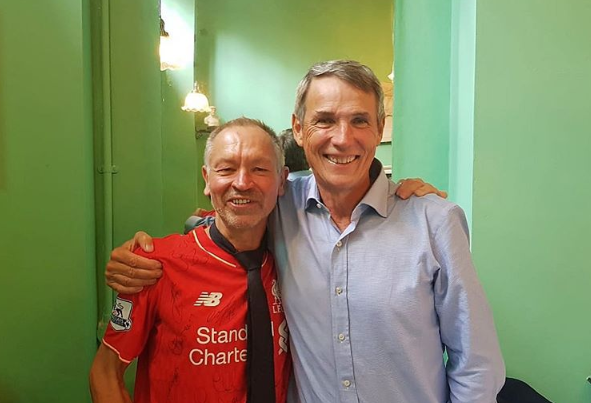 Otto's, better known for indulgent French cooking, smoked salmon, caviar, and fine wines, is teaming up with Liverpool football legend Alan Hansen to put on a free dinner for NHS workers when the coronavirus pandemic has been vanquished.
The restaurant, which – like many others – has already been working to provide free meals to hospital staff, announced the collaboration on Instagram following its temporary closure last month.
Owner Otto Tepasse said he and Hansen would put on a special dinner for the doctors and nurses in the critical care unit at St Thomas' Hospital nearby "once this crisis is over".
The photo of the pair was taken some time ago – evidently, Hansen is a fan of the joint.
It will no doubt be a "joyous" occasion when the medical staff are wined and dined in one of London's most esteemed and historic restaurants. It is a place for celebration and, as Otto's said, "what better reason to celebrate than this [the end of the virus]?"