Harden's survey result
For 25 years we've been curating reviews of the UK's most notable restaurant. This year diners have submitted over 60,000 reviews to create the most authoritative restaurant guide in the UK.
Summary
"For a superb, Escoffier-style dining experience", this "quirky", unpromising-looking fixture on a grungy, out-of-the-way Bloomsbury street might seem an improbable destination, but it's something of a "dream restaurant". "Proper, old-school, luxurious French gastronomic dishes" are "served with charm and wit by Otto himself" in an "attractive and old-fashioned" room ("where you can hear yourself speak"). Top Menu Tip – "everyone should go here for the pressed duck at least once in their lives".
Summary
How did this "oasis of traditional and consistently superb Gallic cooking" end up in a nondescript corner of Bloomsbury? Its overall approach is "pleasantly old-fashioned" but "not stuffy and always with a humorous twist" thanks to the "very personal" attention of "effervescent" patron Otto (who also provides "helpful advice on the impressive wine list"). Top Menu Tip – "the Canard à la Presse helped me find god!"
Summary
"The old-school French cuisine you thought had died a death" makes an unlikely find behind an unassuming façade in an "out-of-the-way" corner of Bloomsbury; the "eccentric" interior is "charming in a quiet, old-fashioned way", but the stand-out attractions are "Otto himself, who's a star", "superb" food and "excellent" wine. Top Menu Tips – "sublime" steak tartare, and the "to die for" Canard à la Presse (for which you must pre-order).
Summary
"Otto is quite a character", contributing much to the "pleasingly eccentric" ambience of his "determinedly old-fashioned" Bloomsbury two-year-old; the food is "the sort of French cuisine you thought had died a death", so don't forget to order your canard à la presse in advance – pure "theatre".
Owner's description
Pop art meets velvet banquettes and antiques in a restaurant serving updated classic French dishes.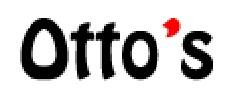 Restaurant details
Yes
12, 28
9.30 pm
50
Yes
Private dining
Private Dining at Otto's
Our private room is available Monday to Sunday
for parties up to 30 guests
Minimum numbers / spends will apply
Otto's Restaurant Diner Reviews
Reviews of Otto's Restaurant in WC1, London by users of Hardens.com. Also see the editors review of Otto's restaurant.

Mitchell L
Great value - ambiance faded - magnificent ...
Reviewed 6 months, 21 days ago
"Great value - ambiance faded - magnificent cooking - but the set menu was devastatingly cream rich - few modern eaters could manage it. But a one-of-a-kind"
Report this comment

olivier a
We went there for the lobster menu which wa...
Reviewed 9 months, 10 days ago
"We went there for the lobster menu which was very nice, in particular the original dessert. The dining room is quite old fashioned, but which is part of the charm"
Report this comment
Have you eaten at Otto's?
Post your own review of Otto's and contribute to our annual restaurant review guide.
Post your own review
182 Gray's Inn Road, London, WC1X 8EW
Make A Booking
Number of Diners:
Required Time:
Powered by OpenTable
Opening hours
| | |
| --- | --- |
| Monday | CLOSED |
| Tuesday | 12 pm-2:15 pm, 6 pm-9:30 pm |
| Wednesday | 12 pm-2:15 pm, 6 pm-9:30 pm |
| Thursday | 12 pm-2:15 pm, 6 pm-9:30 pm |
| Friday | 12 pm-2:15 pm, 6 pm-9:30 pm |
| Saturday | 6 pm-9:30 pm |
| Sunday | CLOSED |
What social media is saying