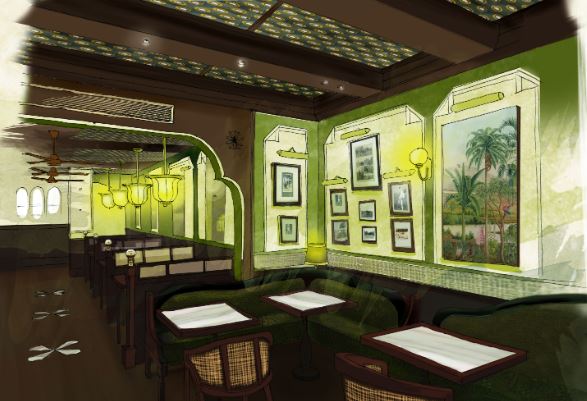 February 2020 will see the acclaimed and near-legendary Indian restaurant Gymkhana reopen its doors following a period of closure for refurbishment. Late last year the site was stricken by a devastating fire, so its relaunch will be welcome indeed.
Inspired by the elite clubs of India where members of high society once socialised, are and sipped cocktails and played sport, the restaurant has been synonymous with classic and contemporary Indian food since it opened in 2013.
The redesign of Gymkhana's new interiors has been spearheaded by newly appointed JKS Design Director, Samuel Hosker. An announcement has detailed the restaurant plants, which are as follows:
Ground Floor & Bar
The ground floor will retain original design details championing elements of traditional architecture and styling from elite gymkhana clubs as well as residential mansions of India. The floor remains split between dining-room style and booth seating leading to the bar which will take inspiration from an Edwardian drawing room cabinet.
Basement & Bar
The basement has been re-modelled allowing for a convivial club feel with a Kashmiri Chilli colour palette, bold carpeting and collection of Indian art. The re-positioned lower-ground bar will offer an ornate jewel-box shaped area with campaign furniture and detailing. Furniture takes inspiration from Pierre Jeanerette's work in Chandigarh.
Private Dining Vaults
Both Private Dining Vaults have been retained and will be refurbished in keeping with the lower-ground floor's vibrant design identity.
Recent News from Harden's