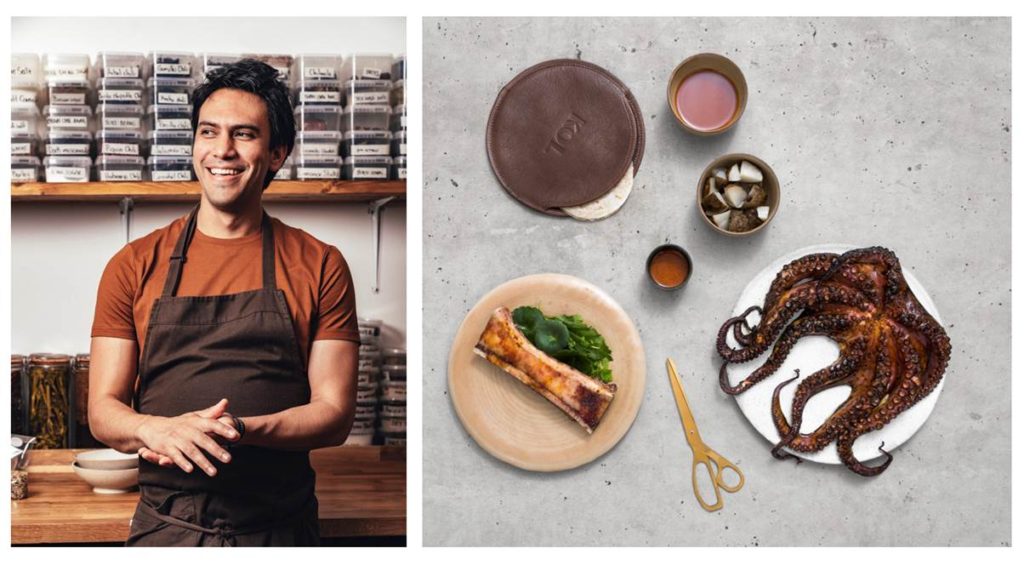 Mexican chef Santiago Lastra has announced that his long-awaited debut restaurant, KOL, will open in Marylebone on October 20.
Santiago said his decision to drive forward with a 2020 opening – previously set for May of this year – has been "propelled by a desire to reignite momentum and a sense of hope amidst the hospitality sector, whilst also getting his team-in-waiting back to work."
KOL is more than three years in the making and will bring the food of Mexico City, the chef's hometown, to London. It will be the culmination of a "decade-long dream", he said, and the hope is to share the "diversity and complex nuances of the cuisine".
An announcement from the team said "KOL will encapsulate Mexico's soulful food culture while celebrating the finest of British ingredients.
"It was a huge knockback when the restaurant was unable to open in May, but we saw the situation as a positive and spent time further refining, researching and fully immersing ourselves in the KOL vision," said Santiago.
"We are now more ready than ever before. I believe that the opening of KOL, at this time, can bring a little hope to the hospitality sector, for people to think, okay – the industry is not totally stalling, new restaurants can and will open, and there's still something to be salvaged from this crazy year. Something to look forward to."
The wine list at KOL will showcase predominately biodynamic wines sourced from Central and Eastern Europe, served alongside a series of cocktails developed for the restaurant by mixologist and spirits consultant Marcis Dzelzainis.
A selection of carefully curated mezcals will also be available in the main restaurant. An alcoholic and non-alcoholic drinks pairing will also be available alongside the set menus.
The KOL mezcaleria, meanwhile, the restaurant's standalone bar, will serve a range of sipping tequilas, mezcal, agave, and other Mexican spirits. The mezcaleria will open later in the year, with full details to be announced.