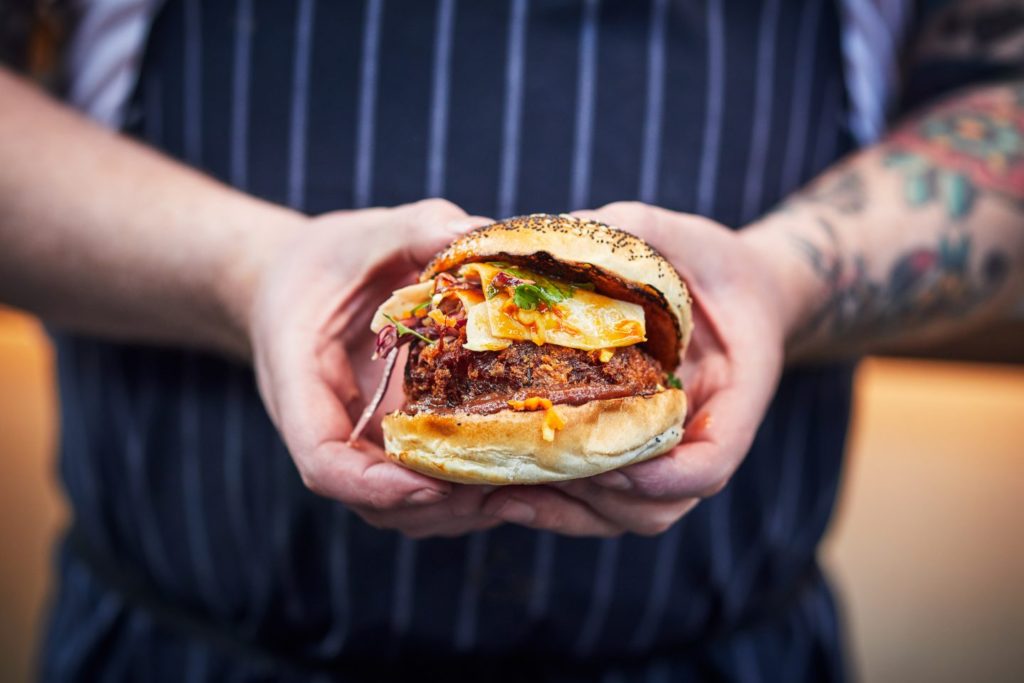 Steak restaurant Flank has announced a summer residency at The Print House in Stratford.
The nose-to-tail concept, from chef Tom Griffiths, will feature an entirely new menu focused on BBQ cooking, and will launch on August 12.
It will be Griffiths' third site, adding to his existing two in Market Halls Victoria, and Old Spitalfields. At both, he has become known for using lesser-known, cheaper cuts of meat, such as pig's head and rump cap.
At Flank OG – as the Stratford location has been named – will be a menu featuring the likes of burnt end beef naan with chilli sambal, a tray of smoked offal and slow cuts with pickles and white bread, coal-buried squash with goat curd, and Galloway glazed short rib.
Other dishes include pork lardo sticky rice, bone marrow potato slice, and sauces such as pan stock and BBQ gravy. Duck will also make an appearance, as will roasted meats on Sundays.
Flank will soft launch on August 12, and open proper on August 15.