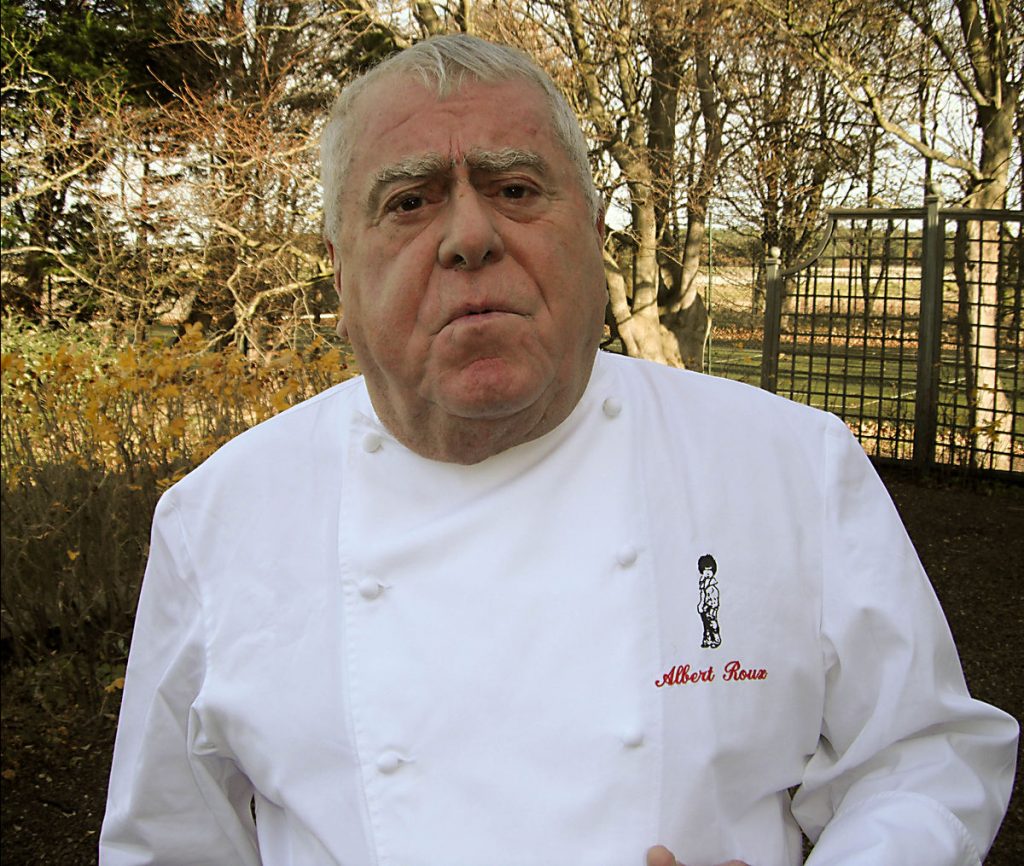 The legendary French chef and restaurateur Albert Roux has died aged 85. His family announced the news on Wednesday.
The Roux family said in a statement: "The Roux family has announced the sad passing of Albert Roux, OBE, KFO, who had been unwell for a while, at the age 85 on 4th January 2021.
"Albert is credited, along with his late brother Michel Roux, with starting London's culinary revolution with the opening of Le Gavroche in 1967."
His son Michel Roux Jr, who now runs Le Gavroche and is a former judge on MasterChef: The Professionals, said: "He was a mentor for so many people in the hospitality industry, and a real inspiration to budding chefs, including me."
Along with his brother Michel, who died aged 78 last year, Albert is credited with revolutionising dining in the UK.
He moved to Britain at 18 and after working for the Aster family began his own entrepreneurial career. He became the first chef in Britain to win three Michelin stars – in 1982, at Le Gavroche, then in Mayfair (one star has now receded) and then with Michel at The Waterside Inn in Bray, Berkshire, where three remain.
The brothers are also well known for founding the coveted Roux Scholarship, with provides a platform and opportunity for young budding chefs to go onto achieve their potential and become stars in their own right. Past winners include the likes of Sat Bains and Luke Selby.
Tributes flooded in for Albert after news of his death broke. Gordon Ramsay, Marco Pierre White, and Marcus Wareing are among the many famous chefs who earned their stripes in the Le Gavroche kitchen, under the tutelage of the Roux brothers, and they paid their respects to the 'godfather of gastronomy' along with countless others.
Paying tribute in a statement on Instagram, Albert's son, Michel Roux Jr, said his love of life and passion for making people happy through his food would be greatly missed.
"He was a mentor for so many people in the hospitality industry, and a real inspiration to budding chefs, including me," he said.
Food critic Jay Rayner led the tributes on Twitter, saying: "Albert Roux was an extraordinary man, who left a massive mark on the food story of his adopted country.
"The roll call of chefs who went through the kitchens of Le Gavroche alone, is a significant slab of a part of modern UK restaurant culture. RIP."
TV chef James Martin described Roux as "a true titan of the food scene in this country", while The Michelin Guide paid tribute to "a father of the UK restaurant industry".
Marco Pierre White said: "He made history".
At Harden's, we had the opportunity to meet Albert several times over the years. He attended our 10th Anniversary party at The Imagination Gallery, hosted our Restaurant Remy awards at the Soho Hotel in the mid noughties and was last encountered in good spirits at The Langham London, for our London Restaurant Awards ceremony in 2018.
Harden's readers who attended the inaugural Harden's Invites event at Le Gavroche in 2017 were treated to meeting Albert and his wife in person, who turned up unexpectedly for the event, and so had the opportunity to have their Roux cookbooks signed by all three generations of the family.
Co-founder Peter Harden said: "When you draw a map of the greatest chefs in the UK and their careers, it's striking how often their path to success took them through the kitchens at Le Gavroche or another part of the Roux empire. No-one has a greater claim to having helped carve the shape of modern-day UK gastronomy than Albert Roux."