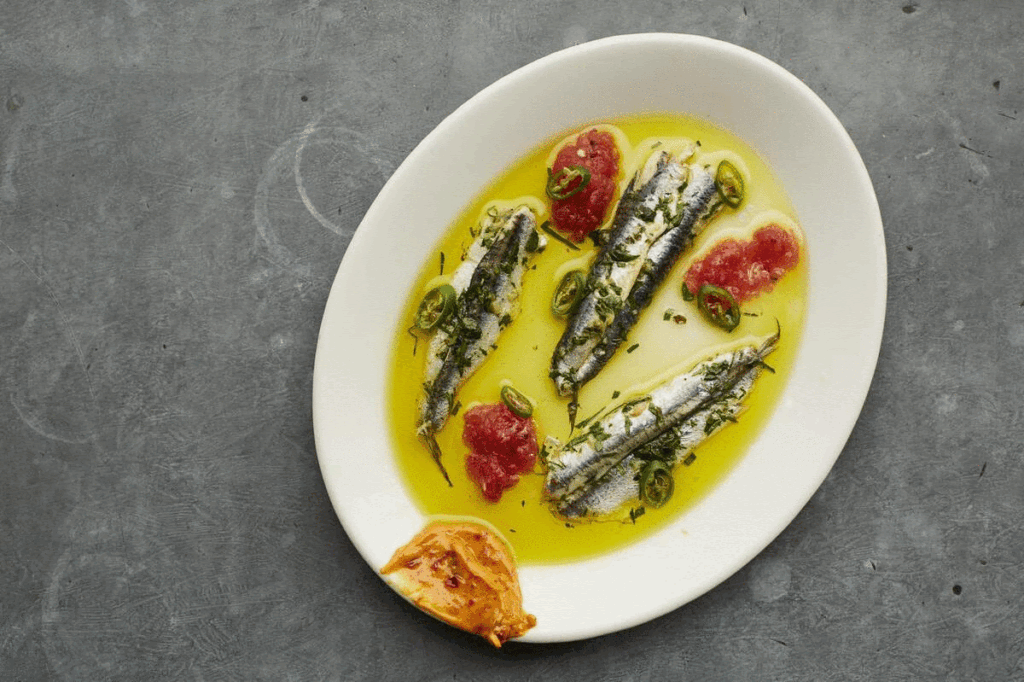 Brothers Josh and Paul Katz, together with Mattia Bianchi, the team behind Berber & Q and Shawarma Bar, have announced the launch of Carmel, a "relaxed restaurant" in the heart of Queen's Park, and set to open this October.
Carmel will feature an all-day menu and more than 60 wines, and will take inspiration from food and flavours of North Africa and the Eastern Mediterranean. There'll be a wood-fired oven taking centre-stage in the kitchen.
Breakfast dishes will include challah French toast with crème fraiche, blackberry compote and macadamia; oat porridge with cardamom milk; poached quince and candied hazelnuts; and shakshuka with confit tomato, avocado, and tahini.
Later, diners can expect blackened aubergine with tehina and smacked cucumber; roasted cod and clams with fennel, cherry tomatoes and arak butter; or grilled harissa-marinated prawns with courgette tzatziki.
There'll be Middle Eastern flatbreads from the wood-fired oven with a changing range of seasonal toppings such as 'Spinach & Tulum Cheese', 'Sweetcorn & Goat Merguez', and 'Charred Leeks & Anchovy'.
By night? Tamworth pork chops from Swaledale will be served with confit garlic, preserved lemon and borlotti; and slow-grilled chicken from Sutton Hoo will come alongside curry-pickled radicchio and apricot glaze.
Josh said: "My brother and I opened Berber & Q six years ago and Carmel maintains our core ethos of celebrating good company and eating great food cooked simply with real care and passion.
"The menu continues to take inspiration from the Levant and makes good use of the wood-fired oven, but we have some completely new creations, and some classic breakfast dishes on there too.
"Mattia has had real fun with the wine list at Carmel and we have created a list which shows off some of the most exciting producers out there."
Recent News from Harden's