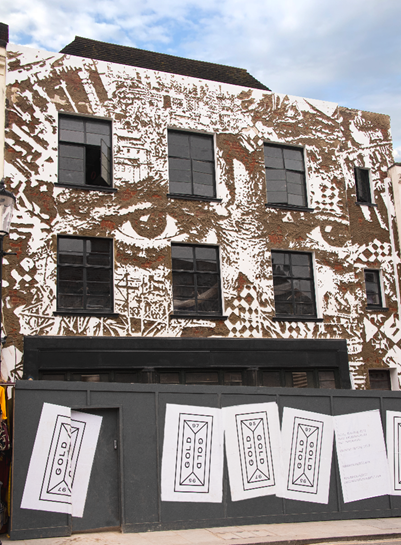 A new neighbourhood haunt is to open in the heart of the Portobello Market, taking over the very characterful premises which for years have traded as amiable 1980s dive Portobello Gold: an ex-Hell's Angel's hang-out, whose past customers have included then-serving-president, Bill Clinton.
Gold will be a modern European neighbourhood bar and restaurant in the heart of 'Paddington Bear land', inspired, the team rather predicatably claim, "by the area's unique cultural mix of artists, designers and musicians".
The new team arrive with a strong group of CVs: head chef Theo Hill, formerly of The River Café, and front-of-house team Alex Ghalleb, from Pizza East, and Arez Akgundogdu, of Soho House.
Gold will be set over four floors, comprising a bar and open kitchen; a garden room; a lounge and dining area; and a private party space at the top.
It remains to be seen whether the cooking will rise above the trendy but lacklustre level too often seen in still-fashionable Portobello over the years. The area has seen a good sprinkling of ambitious openings, though, in recent times including Caractère and Core by Clare Smyth (just around the corner).
Dishes will include wood roasted whole sea bream, wild oregano, and capers; burrata, charred pears, Parma ham, and radicchio; wood roasted cauliflower with toasted buckwheat, cumin, yoghurt and coriander; and nettle ravioli and sheep's ricotta and sorrel.
Bill Clinton's impromptu visit in 2000
About the most memorable thing ever to happen to the old Portobello Gold – an amiably battered, Notting Hill watering hole, serving just-about-tolerable fodder – was the visit in 2000 of then-President, Bill Clinton.
Bill was nearing the end of his term and was on a valedictory visit to London. Towards the end of his stay, he decided on the spur of the moment to go on a quick, unscheduled stroll in the area made world-famous by the 1999 release of the movie 'Notting Hill', starring Hugh Grant and Julia Roberts.
Panic ensued amongst his security detail by the unexpected stop as they swept through the streets, stopping pedestrians from entering the area. Bill decided that it would be nice to have a pint, and stopped in at the Gold, to the surprise of the drinkers at the bar, whom he shook by the hand, and declared that "Every citizen has the right to meet the President of the United States at least once in their lives".
To add to the bizarre atmosphere, the Gold was in the middle of a power cut at the time. History also relates that Clinton didn't pay for his pint…
Recent News from Harden's