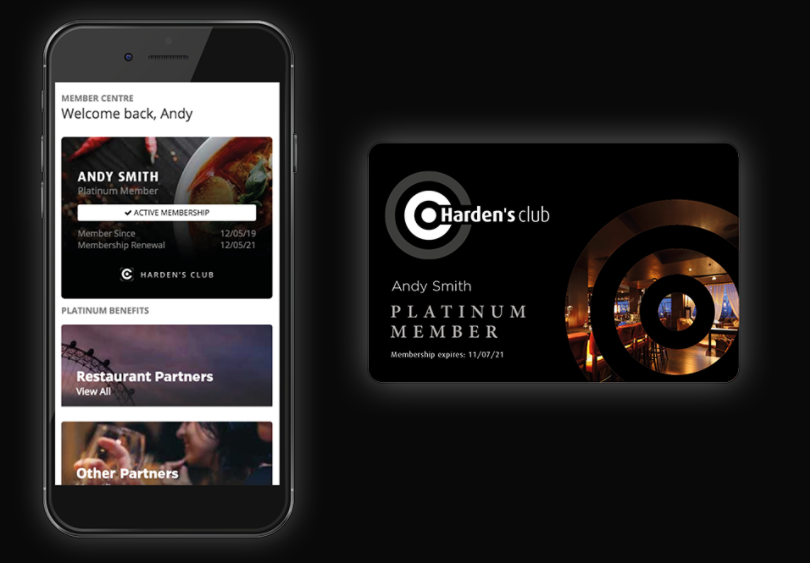 Expect to hear much more about this in the coming weeks: Harden's has launched its first ever club. Today, our new Platinum membership scheme kicks off, allowing restaurants and luxury suppliers to connect with our guide's 40,000-strong list of members.
Obviously we are biased, but it's a full-on bargain. A 70% discount is available to early-adopters of an annual membership, recognising the fact that the idea is new and more partners are being added all the time.
For just £29.99, you receive:
• Members-only savings at Michelin-star restaurants
• Exclusive access to members-only clubs and other hard-to-book venues
• Priority booking on exclusive events
• Extras on arrival, such as free fizz
• Private room discounts
• Discounts on luxury travel & accommodation
• Savings for online food, wine & coffee
• Free App Access with Digital Members Card
Early sign-ups include some of London's most starry restaurants, including Pied à Terre in Fitzrovia and Mosimann's in Belgravia, as well as the Michelin-starred Northcote in Langho, Lancashire.
Luxury food, wine and travel brands taking part include Exmoor Caviar, Forman & Field, and HG Walter.
Our aim is to reward top quality customers, and form lasting partnerships with the best restaurants. We want to encourage dining out – and make it even more worth people's while.
Harden's co-founder Peter Harden said: "The Covid-19 crisis has hit guides just as it has everyone in the hospitality industry. But I have every faith that the industry will survive, and bounce back stronger than ever, as it always has.
"We founded our restaurant guide 30 years ago, right in the thick of the early 1990s recession, and yet the industry went on to see the greatest boom ever seen at the time.
"At times like this, you have to innovate, and our new Platinum Membership creates a new way for quality diners to discover, and rediscover, the UK's best restaurants. We are delighted already to be partnered on this initiative with some of the very top names in the UK, and our hope is that Harden's Platinum Club will provide them with a high value stream of custom over the months and years to come."
"And it makes a superb gift!"
"Take the stress out of your Christmas shopping and send a gift of Harden's Platinum today!"