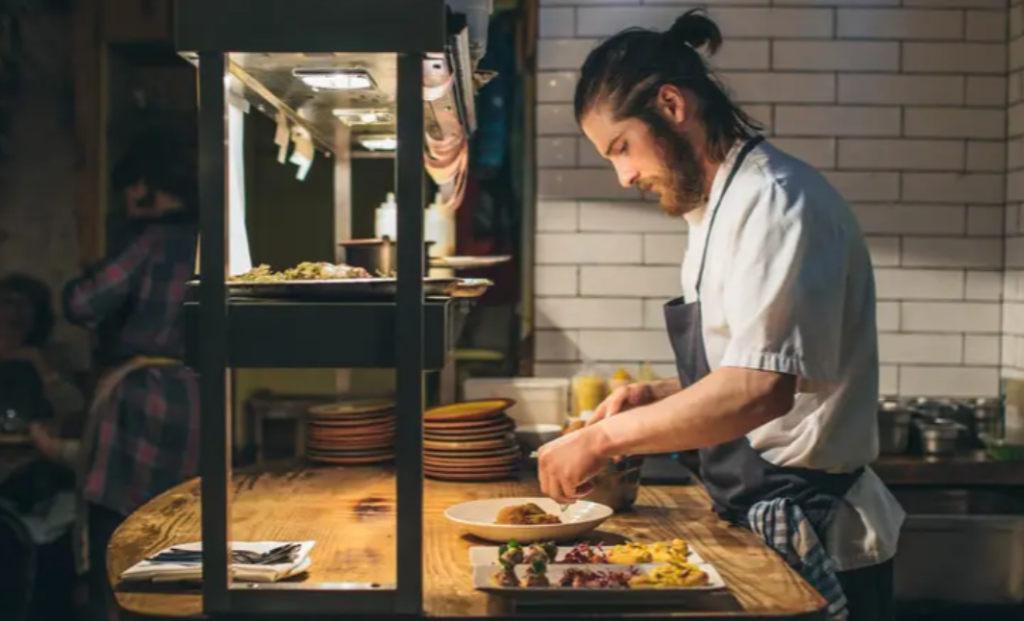 British restaurant Rabbit on the Kings Road will be partnering with Double Dutch and premium gin brand Hendricks to launch a bespoke menu paired with these two iconic British drinks brands in celebration of the acclaimed Chelsea Flower Show.
The Gladwin Brothers will transform Rabbit for inclusion in Chelsea In Bloom. The design will reflect their partnership with two quintessentially British drinks brands, with key elements and motifs picked out and amplified. This will be a floral display in a burst of colours with dahlias, and fresh fruit reflecting the flavour profiles. The installation seeks to be an interactive experience as they move inside the restaurant and are able to garnish their own cocktails with flowers, foraged herbs, while the tables dressed with eclectic bouquets and mini pots of basil.
The Double Dutch section will "emulate their bright, contemporary aesthetic with floral arrangements outlining their classic flavour combinations – double lemon, cucumber and watermelon and pomegranate and basil. Hendricks Gin will be visualised in a dreamlike skyscape with teacups, teapots and Hendrick's fans amidst the floral display."
The bespoke set menu will be a homage to local British produce, celebrating wild and organically produced dishes. The set menu price is £28 for four-courses and a cocktail for lunch with an a la carte menu available for dinner., as well as a seasonal cocktail. Expect savoury dishes such as Mushroom marmite eclair or wild mushroom croquettes, sage emulsion; South coast scallop, sweetcorn; Wild boar ragu, frassilli pasta, and a choice of two puddings; Salted caramel chocolate torte; and Cherry pastille, mascarpone, snap dragon.
Each dish has been perfectly matched with a cocktail menu featuring Hendricks gin and Double Dutch tonic.