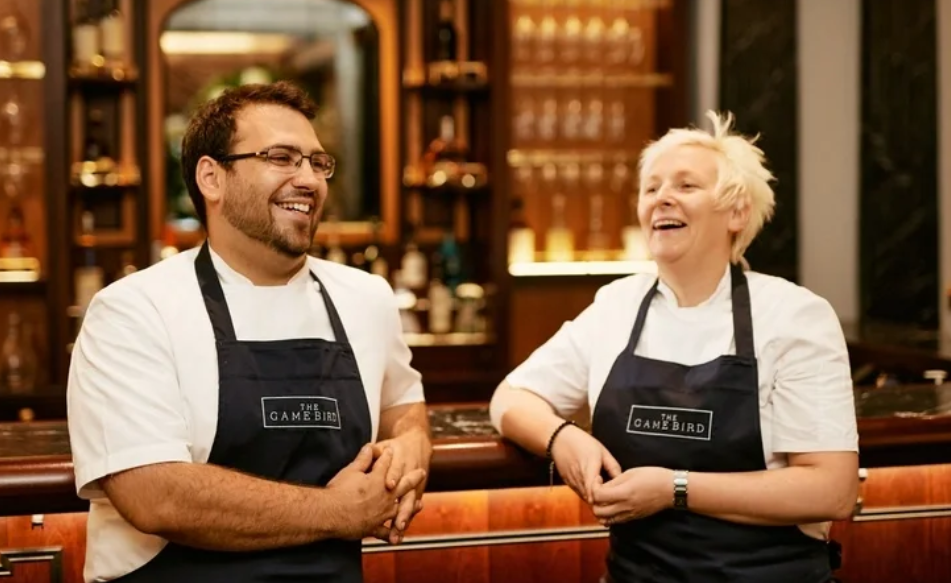 Chef Lisa Goodwin-Allen will oversee Stafford London's Game Bird restaurant from September 14.
She will continue her role as executive chef at the Michelin-starred Northcote in Langho, Lancashire, also in the collection.
Goodwin-Allen has worked with the Stafford's executive chef, Jozef Rogulski, to launch a new menu that best showcases British produce.
Starters include gala pie of pressed pork, beer onions, brown sauce; and Lancashire three beets, frozen Dorset ash goat's cheese, roasted hazelnuts.
Mains will include Dover sole, potted Southport shrimps and sea herbs; Jacobs cross lamb, sticky belly, wood roasted leek with sheep's curd; butter-poached native lobster, house-dried tomatoes, basil and Champagne; and squash potato dumplings, Black Cow cheddar, pumpkin seed granola and crispy sage.
A handful of the Game Bird's most popular main dishes will also remain on the menu, including chicken Kiev; Scottish venison Wellington; the game bird – roast squab pigeon; and steak and ale steamed suet pudding.
Ben Tish remains culinary director of the Stafford London, as well as Norma, the Stafford Collection's Sicilian-inspired restaurant in Fitzrovia.
Stuart Procter, chief operating officer of the Stafford Collection, said: "Culinary director Ben Tish and I are delighted to be welcoming Lisa to the Game Bird. She creates incredible dishes at Northcote and her food ethos fits perfectly with the Stafford London."
Goodwin-Allen said: "I am thrilled to be working with the team at the Game Bird. Jozef and I have created an exciting new menu that truly celebrates high-quality, seasonal British produce and I look forward to my dishes being available to diners in London for the very first time."
Recent News from Harden's