For now, the restaurant and pub curfew stands. The hospitality industry must shut down at 10pm each night as the Government looks to tackle a rise in coronavirus cases, despite there being little evidence to suggest the industry is much to blame.
There is now a #cancelthecurfew campaign and many across the industry have lambasted the Government's approach. Businesses, they say, will only fail, with footfall and sales already lower than average, and now dipping further.
One leading figure is Jeremy King. He is not often particularly vocal or media-friendly (nor is he notably averse). However, such is the magnitude of the situation at hand that he has become more open with his views – he is, as are many more, trying to convince the Government its position is reckless.
Harden's alone cannot engineer political change but it can join in attempts at transparent persuasion, and calls for evidence-based decision-making. Restaurants and food-based pubs have not been linked with a high density of Covid clusters, and we need a functioning economy. The hospitality industry is a vital facet.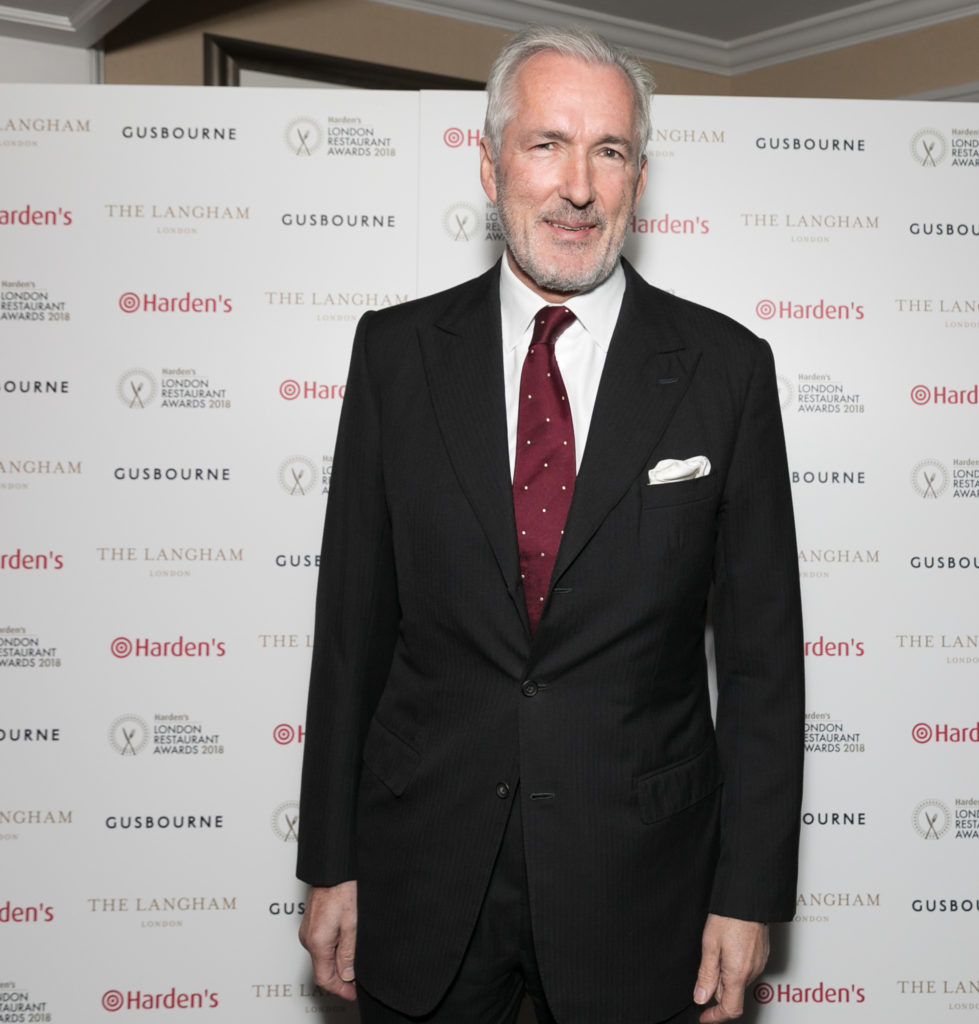 This week, King sent out an email to customers and peers detailing his thoughts on the curfew and the damage it is inflicting.
I am beside myself with frustration

Jeremy King
"It does beggar belief what is going on at present and I will spare you my 'full diatribe' – but of course I am beside myself with frustration," wrote the Corbin & King co-founder.
"For restaurateurs it really does feel as if a Think Tank has been assembled to find ways of bringing London's restaurants to their knees – Congestion Charge, Curfews, Road Barriers, indecision, "Don't go to Work" etc couldn't be more effective at dissuading people from going to restaurants.
"Mercifully we are still supported by sufficient loyal & intrepid customers to keep our head above water and the atmosphere in the restaurants has actually been rather electric in the feeling of dogged determination that people have to relax and enjoy themselves. (I have appended my Evening Standard article at the end of this letter as a Postscript if you feel you want to read me opining more).
"On Friday I watched Zedel do its 10:00pm 'exiting' and then went on to see what was happening in Soho. It was like a rave – the streets packed with people milling around, continuing to party or awaiting the tubes & buses to be less jammed and for taxis to reappear!
"I wouldn't mind so much if someone could explain to me the logic and benefits of the curfew – because every medical authority I speak to shakes their head in despair and I see the estimable David Lammy is asking hard questions.
"If you haven't already seen this report from the Belgian Medical profession I urge you to read (bearing in mind our government has copied the Belgian Model in its latest initiatives)."
There was positivity, too. King said Bellanger, since reopening, is doing "really well" and full of locals. The Delaunay will reopen on October 20.
More information from King:
Brasserie Zédel opened for lunches today and will be so seven days a week.
Bellanger is now open for week-end breakfasts from 9:00am also Tuesdays from 11:00am
Soutine is also opening for breakfast at the week-end and Tuesday lunch and dinner
The Wolseley & Fischers both continue to be open seven days a week for breakfast, lunch, (afternoon tea at Wolseley) and dinner
Manzi's still on hold – it requires a considerable amount of investment to finish so we are awaiting to see what happens in the next few months before we commit to finishing.
Notting Hill & The City although designed we have to approach these as yet un-commenced projects with caution
Colbert & Café Wolseley No news…
Recent News from Harden's