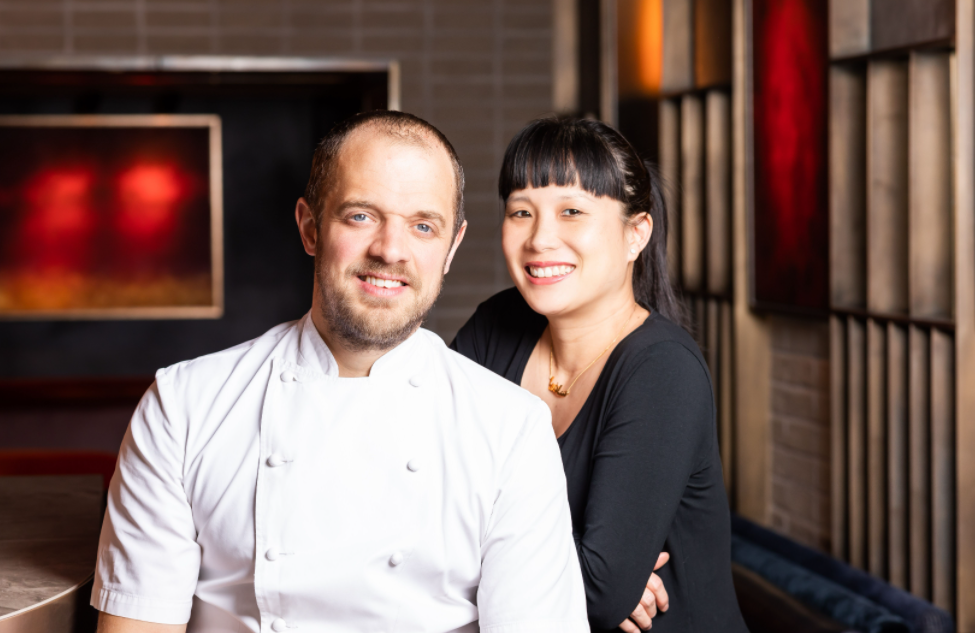 Chef James Knappett and Sandia Chang will reopen their Fitzrovia restaurant Kitchen Table on July 20, having undergone an extensive refurbishment to "expand and elevate" the site.
Founded in 2012, Kitchen Table has long been loved by reporters, who describe it as "phenomenal", "one of a kind", and say it takes "gastronomy to a new level". These are generous words but clearly warranted.
The restaurant now takes its theatre to new bounds with a semi-circle dining space centred around the kitchen. It will seat 18 guests and offer a daily changing tasting menu.

The tasting menu, priced at £250 and with up to 20 courses, will include dishes such as glazed Cornish blue lobster, Tahitian vanilla brown butter, and pickled beach roses, and Cornish spring lamb barbecued in its own fat with garden mint, gem salad, with minus 8 vinegar and creme fraiche.
A new lounge and bar has taken over the previous Bubbledogs space to make room for champagnes and cocktails.

Kitchen Table round two could well be a standout for 2021.
Knappet said: "This is the exact feel of the restaurant that I've wanted for a very long time from collecting ideas across the world when dining out.
Sandia and myself absolutely love the minimalism of Japanese architecture and wanted to make sure that this was factored into the redesign of Kitchen Table. We've been closed for 15 months now, and I'm itching to get back in the kitchen and welcome our guests once again."