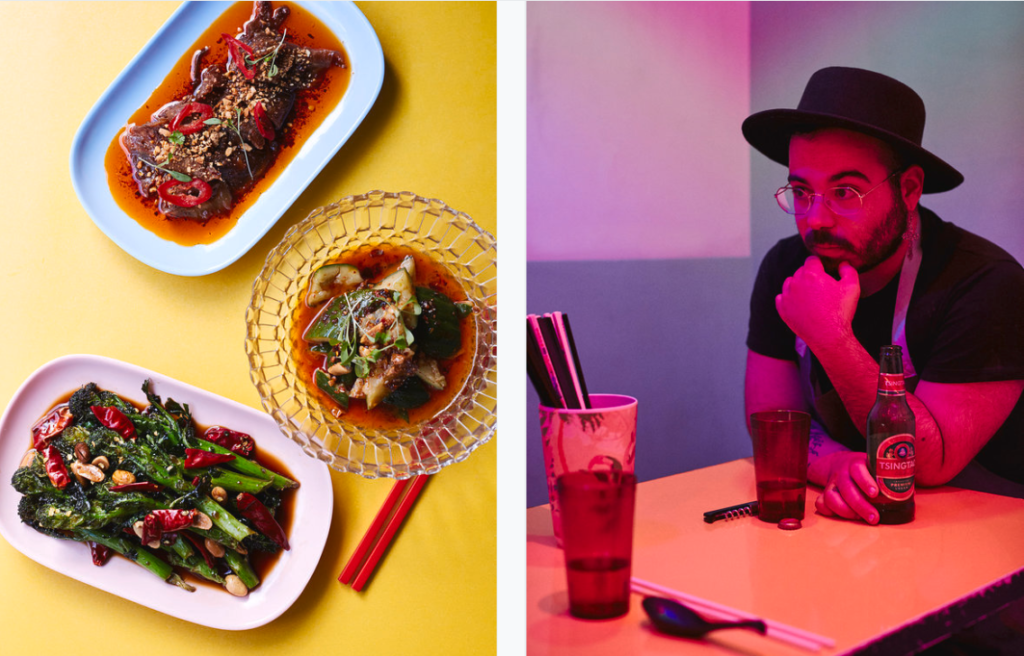 This August, Maslow's Mortimer House, in Fitzrovia, will bring in Julian Denis of Mao Chow for a guest chef takeover. For four days from August 19-24 Julian and the Mao Chow team will bring their vegan Szechwan dishes to the living room and den.
The collaboration is the first since Mortimer House Kitchen reopened in July and was born out of the current COVID 19 restrictions in place, which have halted plans for Mao Chow's second site. With an existing relationship in place, Mortimer House Kitchen have created a temporary new home in Fitzrovia for Mao Chow this August.
Following a series of highl guest residencies which included Elizabeth Haigh of Mei Mei and Kaizen House, Oli Brown of duck duck goose, ex-Hide head chef Luke Selby and Zoe Adjonyoh of Zoe's Ghana Kitchen, Mao Chow will step in.
The Mortimer House x Mao Chow menu has been created exclusively for the residency. Dishes include Husband + Wife Celeriac, braised celeriac with pickled chilies, toasted rice powder; Roujiamo, cumin mushrooms and green chilli dip encased in a Xi'an flatbread; Lijiang Rice Sausage, with crispy greens and chili oil; Dongpo Tofu, braised tofu with spicy and aromatic ginger sauce with jasmine rice; and Xiao Mian, numbing oil and garlic noodles with tempeh and chickpeas.
Julian of Mao Chow said: "We're stoked to be bringing Mao Chow to Mortimer House in August. We're going to be serving up an extension of what we do in our Hackney spot – firey flavours and loud music. We're excited to open in a new part of town and meet some new people and serve some delicious food."
Recent News from Harden's