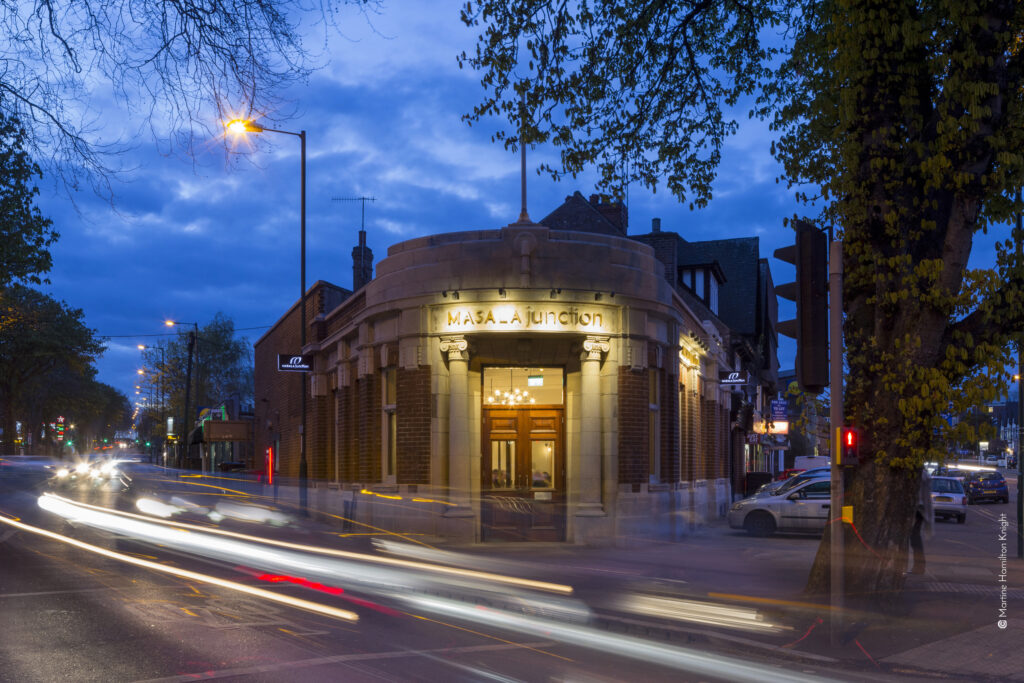 Highly rated Nottingham Indian restaurant Masala Junction is to reopen on Monday, 31 October, less than three weeks after closing down – apparently for good. The surprise reprieve came about when the owner of another prominent Indian restaurant in the city, Amita Sawhney of MemSaab, came forward with a rescue offer.
Naj Aziz, who founded the restaurant seven years ago in a stylish 1929 former bank building on the junction of Mansfield and Hucknall Roads in Carrington, announced early this month that Masala Junction would be closing permanently on Saturday 15 October, in the face of increased running costs.
But on Monday this week, Naj was able to share the good news: "Moved by the sad circumstances of our closure, Amita felt strongly that this was not how the journey of our beautiful restaurant should end. Much to my surprise and delight, and I hope yours too, Amita offered her energy and resources to ensure Masala Junction will continue to stay open and thrive!
"Hearing Amita's appreciation for the dedication and love we poured into creating our restaurant, I couldn't be happier passing the reins into her very capable hands. Life has a funny old way of working out sometimes and though this is Adios from me, I'm truly delighted the legacy of Masala Junction will continue and that the MJ team, including members of the Aziz family and the Kitchen team, will stay together."