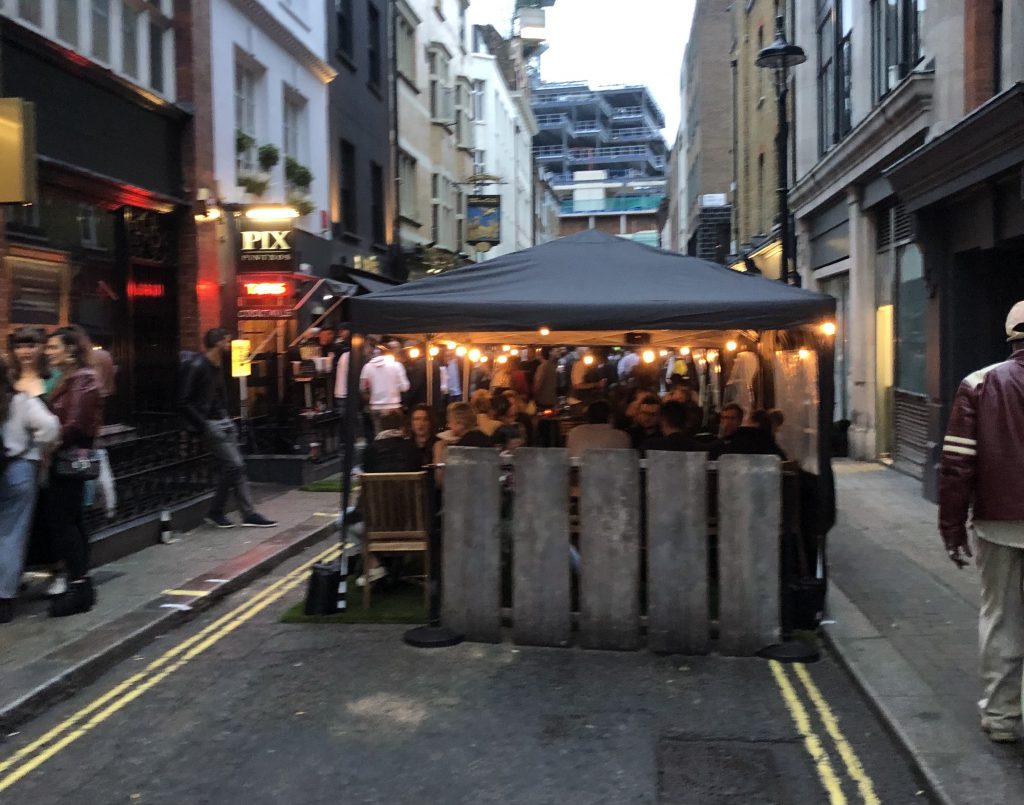 Westminster City Council will bring back its popular alfresco dining scheme from April.
It means restaurants will be provided with extra outdoor space from April, making up for lost space indoors brought about by social distancing measures.
The measures increased space and helped boost revenues between July and October last year, in between lockdowns one and two, and helped to revitalise an industry on its knees for a short time.
Then, more than 560 premises were issued with pavement licences across 60 streets and the same can be expected this spring.
This time, the scheme is set to run until September.
Rachael Robathan, leader of Westminster City Council, said: "Hospitality is a major employer in Westminster, supporting around 80,000 jobs and a big part of the reason people visit the West End. But with shutters down and doors barred, this sector has been among the hardest hit during lockdown.
"We have more pubs, restaurants and bars than any other local authority area – around 3,700 – and we want to see them welcoming back customers in a safe way.
"The majority of our residents have supported these schemes in the past and we hope they will understand the need to continue the temporary measures until the end of September."
Businesses with sufficient space are being encouraged to apply and a rapid turnaround is likely.