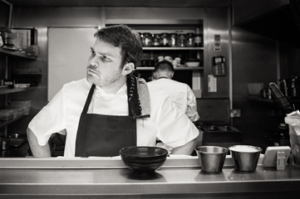 Josh Eggleton's "wonderful" country gastropub the Pony & Trap in Chew Magna will host a line-up of exciting culinary talent this summer. The series of collaborative dinners kicks off on 27 May with Brad Carter from Carters of Moseley in Birmingham.
Diners will enjoy a nine-course menu by Josh and his team in collaboration with the guest chef priced at £70 pp, excluding drinks and service. Further information about individual menu design will be available closer to the date.
Full line-up of events:
Brad Carter | CARTERS OF MOSELEY | 27.05.18
Adam Reid | THE FRENCH | 28.06.18
Niall Keating | WHATLEY MANOR | 24.07.18
Tommy Heaney | THE GREAT HOUSE | 28.08.18
Dominic Chapman | THE BEEHIVE | 25.09.18
Emily Watkins | THE KINGHAM PLOUGH | 16.10.18
Jude Kereama | KOTA | 27.11.18
For further information or to book please visit The Pony & Trap website www.theponyandtrap.co.uk or call 01275 332 627. Menus for each night will be revealed in due course, for updates follow @theponyandtrap on Twitter, Facebook and Instagram.