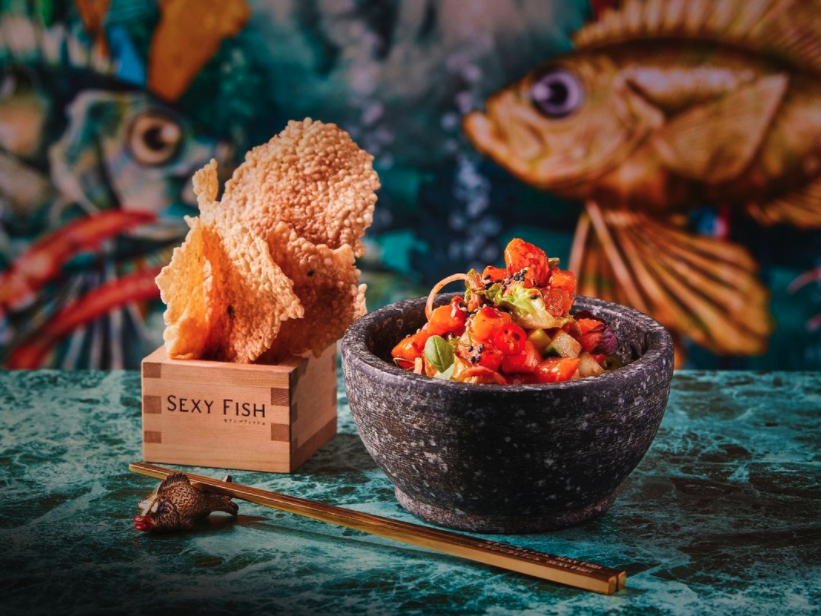 Sexy Fish, Richard Caring's ultra-glitzy seafood venue in Mayfair, is to spawn an offshoot in Manchester this autumn – appropriately, perhaps, in a glass-fronted former Armani shop on Deansgate in Spinningfields.
The venture's website has announced: "With our high-end glamour, surrealist décor, and opulent culinary majesty inspired by the oceans of Asia, Sexy Fish will also offer an exclusive late-night experience, allowing guests to enjoy incredible entertainment, as well as food and drink options, until the early hours."
It will be the first UK satellite of Sexy Fish, which launched in 2015 and features artwork by Damien Hirst – although there is a branch in Miami. Caring has apparently done well in Manchester, with the local Ivy reputedly established as one of the busiest in the national chain since opening four years ago on a three-storey site – also in Spinningfields.
The arrival follows hot on the heels of the Manchester launch of another Asian-inspired Mayfair concept, Gordon Ramsay's Lucky Cat. The northern capital clearly has plenty of sex appeal for London-based restaurateurs.