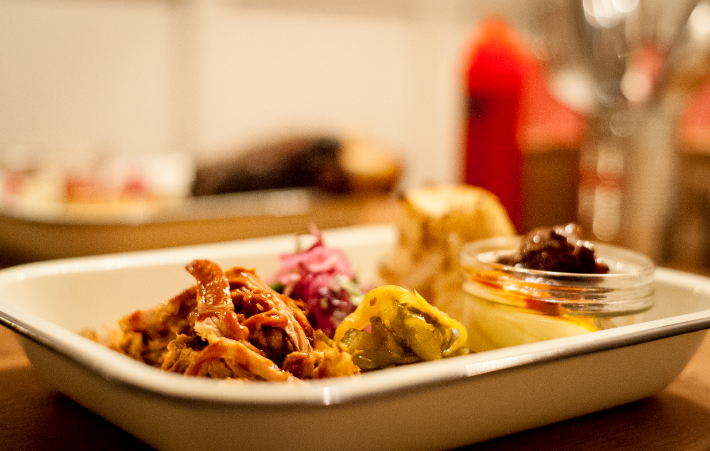 Pitt Cue's co-founder Jamie Berger has bought back the intellectual property rights to the brand, with plans to resurrect the restaurant in its original form.
Berger established Pitt Cue in 2011. It quickly became a big London hit, leading the way in offering quality BBQ to the masses in the centre of town.
It was its popularity, however, which went some way to creating its paradoxical demise. Berger sold the restaurant in 2015, its new owners minded to expand the concept.
But its original charm, rawness and intrigue was, at least in part, lost in its new size and efficiency. The restaurant went into administration earlier this year, and many mourned the passing of what had been a groundbreaking offering in its day.
Now, Berger is to reignite its old flames. Or try to, anyway. He said: "While I was sad to see the restaurant close, I am delighted to be able to take Pitt Cue Co. back to its original ethos of barbecue, bourbon and beer – in whatever form that may take."
Berger and his team are currently exploring a number of opportunities for products, pop-ups and residencies in London until they find a new home.
The first event will be a Thanksgiving dinner on November 28. Details of where have no yet been released but Pitt Cue Co.'s signature dishes, bourbon and beer, will be back.
More from Hardens