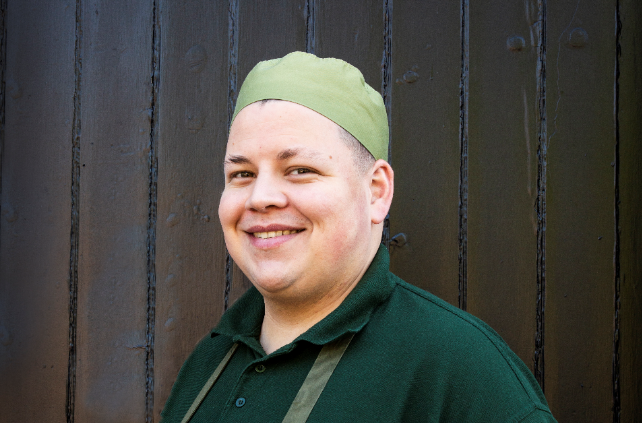 The Greyhound pub and restaurant in Beaconsfield Old Town has appointed Chris Hurter as its new pastry chef. It is a statement on intent from the pub.
Hurter joins The Greyhound from the Michelin-starred Bybrook restaurant, part of the Manor House Hotel in Castle Combe, where he worked as head pastry chef.
Prior to that, Hurter was head pastry chef at Auberge Du Lac, where he oversaw and developed the pastry section and assisted with the relaunch of the restaurant. He held the same role at both The Grantley Arms and Searcys at the Gherkin.
With a focus on seasonal and British produce, he was also previously named a finalist of the Association of Pastry Chefs UK Dessert Of The Year, one of the UK's leading pastry competitions.
Hurter said: "From my very first meeting with Adam, Daniel and Margriet I knew there was something special about The Greyhound. I feel like I'm part of The Greyhound family already and cannot wait to see where this journey will take us.
"As a pastry chef, I often get asked what my style of cooking is, and the best way I can describe it is that my style is flavour-driven. Working with seasonal produce and having a good relationship with our suppliers is vital in creating the best final product to take our guests' experience to the next level.
"I am already immensely proud to be part of The Greyhound team and I look forward to the journey ahead."
Daniel Crump, co-owner of The Greyhound, said: "We are super excited having Chris join our already strong team. With his clear passion for pastry and for the industry as a whole, he has been very much welcomed as part of the family from when he first stepped through our doors."
Margriet Vandezande-Crump, co-owner, added: "Having worked with some fantastic pastry chefs in the past, I know how exciting it is to pair sweet foods with wine so I look forward to working with Chris on this. His attitude to pastry is infectious and I can't wait to see what he brings to the table."
Recent News from Harden's