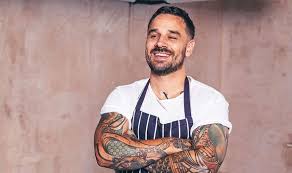 Cheshire-based chef and crowdfund wizard Gary Usher is to launch his most ambitious round of fundraising yet, with a £2 million Crowdcube drive next month to finance a new round of expansion for his Elite Bistros empire. In a series of tweets, he unveiled plans for a new brand and three new sites, including one called Joya Tapas.
Since making his mark with Sticky Walnut, which he opened in Chester in 2011, Usher has opened a further five restaurants across Cheshire and south Lancashire – all of them crowdfunded. Last year, he admitted that the covid lockdown had brought him close to folding Elite Bistros – instead, he raised £150,000 in 24 hours to launch a catering arm, Elite Bistros Events.
Meanwhile, Elite Bistros is also in the process of acquiring its first pub, the White Horse in the village of Churton, near Chester, which has been closed since the first lockdown in 2020.
Usher says he has no plans to "rip it apart and change the way it looks. I've always loved it there and it would be a dream for us to run it". He also promised it would be a canine-friendly pub: "Dogs will be treated like royalty."