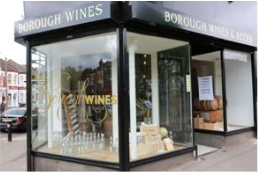 Borough Wines & Beers has announced that Zijun Meng and Ana Goncalves – the ex-Viajante chefs behind TĀ TĀ EATERY – takes over the kitchens in its Kensal Rise (NW10) shop from today (10 May) for a three-month residency, as part of its ongoing Chef Development Series.
The husband and wife team met under chef Nuno Mendes and credit a shared love of rice as the catalyst for the creation of TĀ TĀ EATERY . The name is inspired by the Mandarin words for "he" and "she" and their menus nod towards the culinary traditions of their native China and Portugal.
The project began as a street food stall on London's Druid St. Market, before a series of pop-ups at the Newman Arms and Kitchen Table, followed by a year-long stint at Haggerston café Curio Cabal.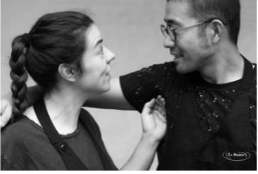 The TĀ TĀ EATERY residency is the fourth project within the Borough Wines Chef Development Series, which has seen the retailer collaborate in the past with celebrated chef and YBFs 2015 winner Adam Rawson and former Fera at Claridges chefs Michael Thompson and Ollie Downey.
The aim of the series is to support chefs keen to develop new restaurant concepts; Borough Wines provides space and resources, as well as PR and marketing support, while working with chefs to develop a drinks offering and front-of-house experience that complements the food menu.
It is Borough Wines' first long-term residency at the Kensal Rise site and unlike previous projects within the series, not a ticketed set-menu, but an izakaya-style menu of small plates, designed to be enjoyed with drinks. Dishes will cost on average £7 each and can be ordered individually, or as tapas-style sharing plates. There are specials on the menu featuring large seafood platters and charcuterie plates for two or more guests to share.
The menu includes Meng and Ana's characteristically playful take on ngiri and tacos, as well as cult-favourite, the Katsu Sandwich – a toast sandwich of deep-fried, slow-cooked Iberico pork neck served and Asian slaw. The handmade Toasted Rice Cream , which has been a popular feature on previous TĀ TĀ menus, also returns, accompanied by changing seasonal toppings of berries and flower blossom.
The Borough Wines-designed drinks menu features wines chosen to complement the dishes (available by the glass, carafe and bottle), specially selected craft beers and soft drinks. Cocktail serves inspired by the food menu are also available, devised by Geyan Surendran, Distiller in Chief at Surendran and Bownes. Should diners spot something they would like to try from the Borough Wines shelves, they are invited to go 'off-list', paying the retail price plus £8 per bottle corkage for wines and £1 for beer.
The TĀ TĀ Residency launched Thursday 10 May 2018 at Borough Wines & Beers, 30 Station Terrace, Kensal Rise, London, NW10 5RP . Bookings for groups of six or more can be made by email info@tataeatery.co.uk. To celebrate the opening of this residency there will be 10% off food and drink for the opening weekend.