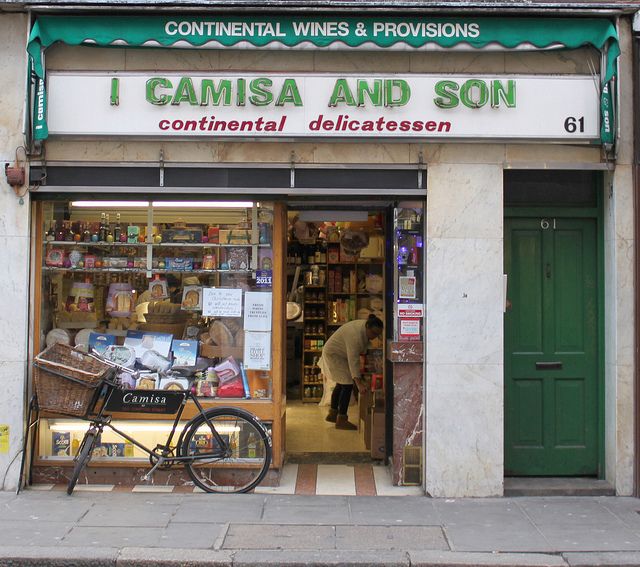 Soho gastronomic landmark I Camisa is to close down after Christmas – just seven years short of its centenary – unless a buyer steps forward to save it. Famous for its sandwiches, the Old Compton Street deli is a relic of central London's Italian community and a much-loved feature of 'old Soho'.
Gianni Segatta, a director of importer Alivini, which bought the shop from the Camisa family in 2014, said it had been losing money for several years.
"We cannot run the business now. It's very sad. It's a historical brand and we love it, but everything is so difficult. We don't want to close it down, but in the end it's pointless to carry on because we're losing too much.
"Soho has changed too much. Things were good before the pandemic but now it is not what it used to be. The families who used to live here have gone. We used to have queues to get in but not any more."
Another, much younger favourite is also closing by the end of the year – Taiwanese steamed bun specialist Bao Fitzrovia, whose founders announced the move with an Instagram post saying: "It fills us with sadness to share the news that Fitz will be closing at the end of the year. We opened in 2016 and it's been an incredible nearly seven years, but all good things must come to an end."
Fitzrovia was Bao's second venue to open and was felt by many fans to be the most experimental and best, although the founding trio – Erchen Chang, Shing Tat Chung and Wai Ting Chung – say it had struggled in recent years. There are other branches in Soho, Borough, King's Cross and Shoreditch.