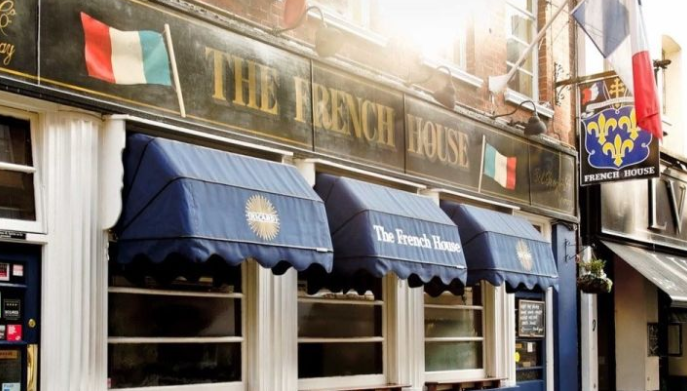 A campaign to save one of Soho's most historic pubs, the French House, has raised nearly £50,000 since it launched last week.
The owners of the iconic watering hole, on Dean Street, are trying to see £80,000 donated in order to pay rent and preserve the premises to continue after lockdown.
The French House is well known for its parties and celebrity punters. In its 100-plus history, it has become famous for its "no music, no machines, no television, and no mobile phones rule", as well as hosting the greats of literature, art, and mustic.
"In these difficult and uncertain times, and until life gets back to normal for us all, the French House is looking to its friends, its fans, and its family for help," a message on the pub website said.
"The French means so much to all of us. It's not just an important piece of Soho history, it's a resource for an entire community as well as being amongst the last bastions of old Soho."
As well as its cult status and lively atmosphere, the pub has also seen a remergence of fine food in recent times. Chef Neil Borthwick took over upstairs in October 2018, to much adoration.