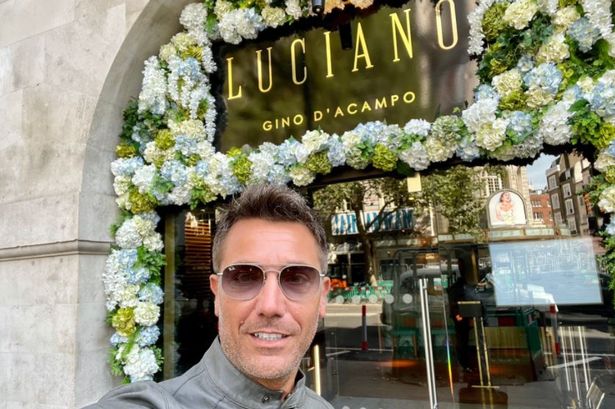 Celebrity chef Gino D'Acampo is taking over a high-profile Italian restaurant in Cheshire frequented by footballers, it emerged this week as his My Pasta Bar trio reportedly went into liquidation with debts of £5million, including £37,000 owed to staff.
The Alderley Edge branch of Piccolino, part of the Individual Restaurants group, last month announced it would close from January 4, with D'Acampo revealing this week that the site would open as his second Luciano restaurant on January 24. The Luciano brand, named after the his first-born son, made its debut in London's West End last May, in a joint venture at the Spanish-owned ME hotel in the Strand.
Piccolino enjoyed a reputation as a social hub for the millionaires and footballers of Cheshire's so-called "Golden Triangle". It came to national attention in 2017 as the venue where Wayne Rooney kicked off a 10-hour bar-hopping session that ended with his arrest for drunk driving.
The business dealings behind the new launch are complex. The Individual Restaurants group, which included several D'Acampo-branded venues, was acquired in a £40million deal in November 2020 by Ice Acquisitions, controlled by Sir Malcolm Walker of Iceland supermarkets, who had backed the group since 2011.
The television chef and presenter launched his My Pasta Bar flagship in Fleet Street, London, in 2013, and followed up with branches in Leadenhall Market and Bishopsgate. His website lists 12 other venues to his name across northern England from Manchester and Liverpool to Leeds and Newcastle, including one in Birmingham.
Recent News from Harden's