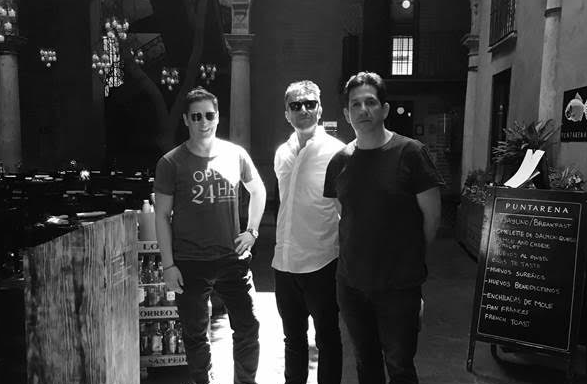 Harts Group will launch El Pastor Soho at the former HIX site in June. This is, we would guess, the first of many major restaurant announcements as we come out of lockdown and sites freed up by casualties of the pandemic are filled.
Finding a Soho site for the Hart Bros small group of Mexican taquerias has, it seems, been a long-held goal for Sam and James Hart and Crispin Somerville, preceding the pandemic by a stretch. They had originally looked at Soho before settling on Stoney St, London Bridge for the first El Pastor, which launched in 2016. But ambitions to launch in Soho never waned.
Sam Hart said: "Soho is our spiritual home in many ways. It's where Fino launched, it's where we have Barrafina and Quo Vadis, and James, Crispin and I spent many long, happy evenings in HIX Soho under Mark's stewardship. We plan to do justice to the legacy of this special, magnetic site with El Pastor Soho and create wonderful experiences for 2021 and beyond."
At the new El Pastor will be a focus on fiery seasonal seafood tostadas, inspired by the coast. Also making its debut will be a crispy duck taco sharing plate.
The bar will serve a selection of mezcals, tequilas and agave spirits, as well as cocktails, Mexican beers, and a short list of wines. The site will look good, we're told, and there'll be space for music downstairs. Parties? Perhaps. Eventually.