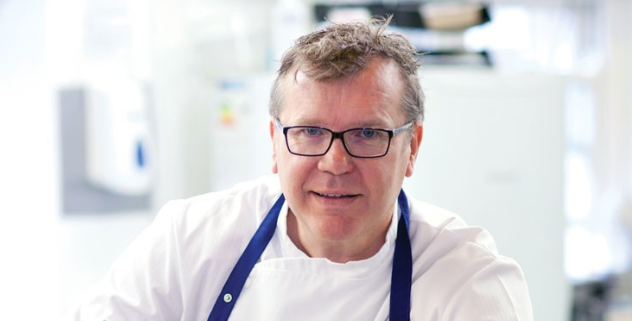 Some 17 years after Nigel Haworth first opened the door to The Three Fishes in Mitton, he's back "with a vision of taking the pub to new heights and regaining its title as the 'Best Dining Pub in the UK'" (it was pretty good, but we're not sure who gave it that title…)
Haworth first took over the pub in 2004, then as part of Ribble Valley Inns. The announcement from his team chimed that the chef "transformed it over the course of a decade from a derelict shell into one of the country's most iconic pubs". Certainly it was a leading light in the gastropub revolution in these parts.
Ribble Valley Inns sold to Chester-based Brunning & Price who, for reasons we're unclear about, gave up on the place in 2019 and closed it. Now with new backing from Martin Aspinall, trustee of the Standen Estate, the aim is to re-gain what's been lost
Haworth said: "This just feels like the right project for me. I feel a strong attachment to the pub as it was my first venture into the Pub market – so in many ways it feels like coming home.
"With an amazing team behind me, we will be building on the original magic of The Three Fishes alongside my drive for sustainability and local sourcing at the forefront."
"It's an incredible building that deserves to be enjoyed, and we are looking to bring back a special dining experience for visitors in a real pub, with great food served with style and enthusiasm," adds Haworth.
With a focus on quality, not quantity, the team will be focussing heavily on first-class ingredients.
Plans in place include an acre site for an Orchard and an abundant permaculture plot to provide sustainable produce for the pub.
Said the chef: "Everything starts with the best ingredients, so as well as working with the best suppliers, we will also be growing our own. We are blessed with fantastic local producers and suppliers – all of which we will be working closely with to develop seasonally focused menus."
Martin Aspinall said, "With Nigel at the head of an amazing team, we are excited to develop a new and exciting dining and entertaining experience that will grow on The Three Fishes historic success."
Recent News from Harden's