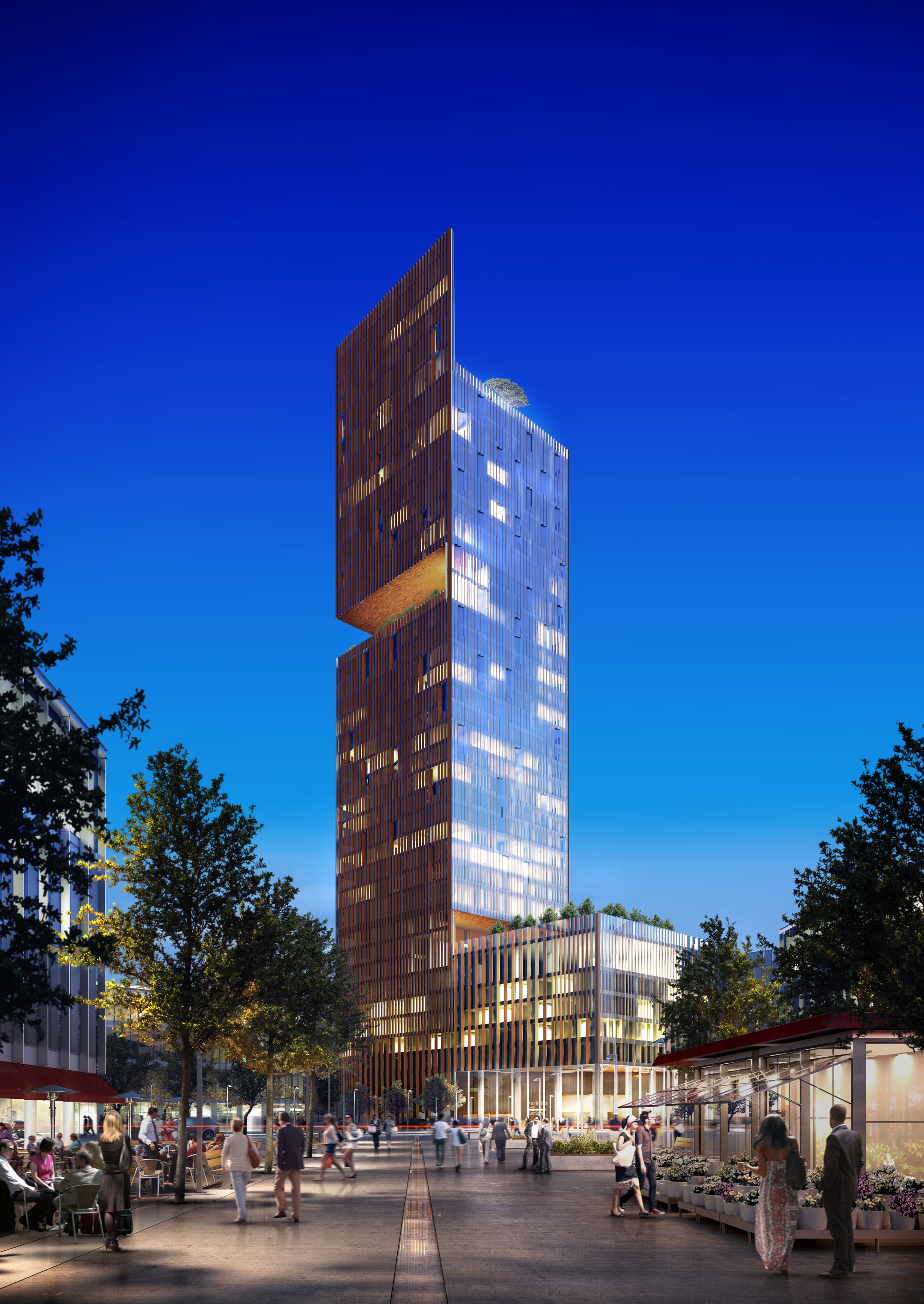 Patrick Powell, former head chef at the Chiltern Firehouse, is to open a new restaurant at The Stratford Hotel, part of the mammoth Manhattan Loft Gardens development in Stratford.
The venue, a 'sky high' fixture with views across East London and beyond, is one of many high-profile complexes – all including dining – on the way in 2019.
Manhattan Loft Gardens follow on from Stratford's Olympic legacy, and the restaurant, called Allegra, will sit on the 7th floor, atop a new tower of earthy hues not far from completion. It will sit alongside a hotel, apartments, and 'sky gardens' (not literally presumably).
Powell will be serving "modern European cuisine" at Allegra, in a space catering for 180 covers. It will also be where the kitchen team grows its vegetables and herbs for dishes [of course! Ed].
Rooms with a view are not always the first call for top-quality cuisine; and Powell's old haunt the Chiltern Firehouse is nowadays renowned in some quarters as "a place for poseurs". Ventures in the East End are still capable of turning accepted wisdom on its head, however, so try to leave your cynicism behind if you brave it in E20.