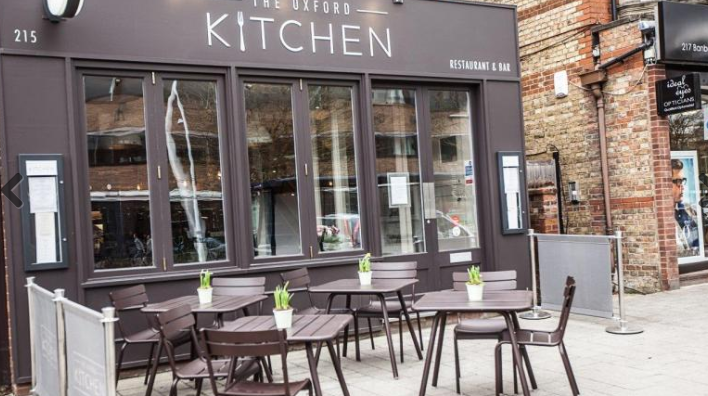 The Oxford Kitchen will relaunch as 215 Kitchen and Drinks after lockdown, with chef Paul Welburn stepping away from a more formal tasting menu concept.
Welburn, who trained for a time under the late Gary Rhodes and appeared in the 2014 series of Great British Menu, indicated he will offer a more casual approach in order to rebuild the restaurant and attract customers.
The chef said he – and countless others in the industry – don't yet know how social distancing will translate to restaurant settings, and how willing people will be to go out to dine and to spend money.
Welburn said he will adapt and evolve in response, offering the same quality food – The Oxford Kitchen has a Michelin star; nobody knows how these will shift in a new era – but with simpler and more accessible formats, and with lower prices.
The Oxford Kitchen was called "imaginative and amazing" by diners in our latest guide, providing North Oxford locals with a favoured spot to eat in an area confusingly devoid of options.
However, it was not without its faults, and in a restaurant landscape hard-pressed by coronavirus, both in terms of health and economy, Welburn thinks the right move is to par-back the menu and allow customers to again grow with the restaurant.
The Oxford Kitchen previously sold evening tasting menus for £59 and £69 per head, and 215 Kitchen will be more relaxed, with dishes to share and the option to have a main meal and a bottle of wine.
Welburn stressed the new fixture will not be a bistro, but a local, neighbourhood restaurant.