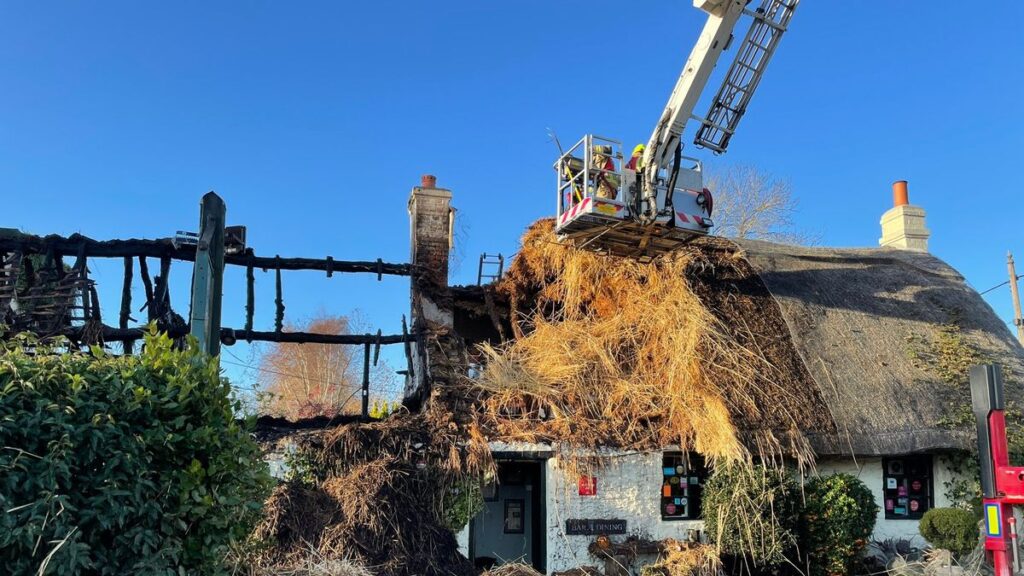 The famous Star at Harome in North Yorkshire was "reduced to ashes" after flames swept through its thatched roof on Wednesday night. The fire broke out soon after 10pm in the fourteenth-century building and was attended by nine fire engines, but there was little firefighters could do to prevent the flames spreading through much of the inflammable site.
Chef Andrew Pern, who has established the Star as one of Britain's leading gastropubs over more than 20 years, tweeted at 4am: "It's been a long night so far… I'm afraid we won't be open for a while as we are reduced to ashes, with The Star on fire and still burning."
Later, he said he hoped to have the main area of the pub back in operation within a year – although the site was still smouldering after eight hours. Nobody was injured in the fire, and investigators have began the task of establishing a cause.
This year Andrew celebrated the 25th anniversary of the Star, which has appeared consistently on lists of the country's best gastropubs and restaurants as well as earning a Michelin star. The chef has also opened offshoots in York and his home town, Whitby.