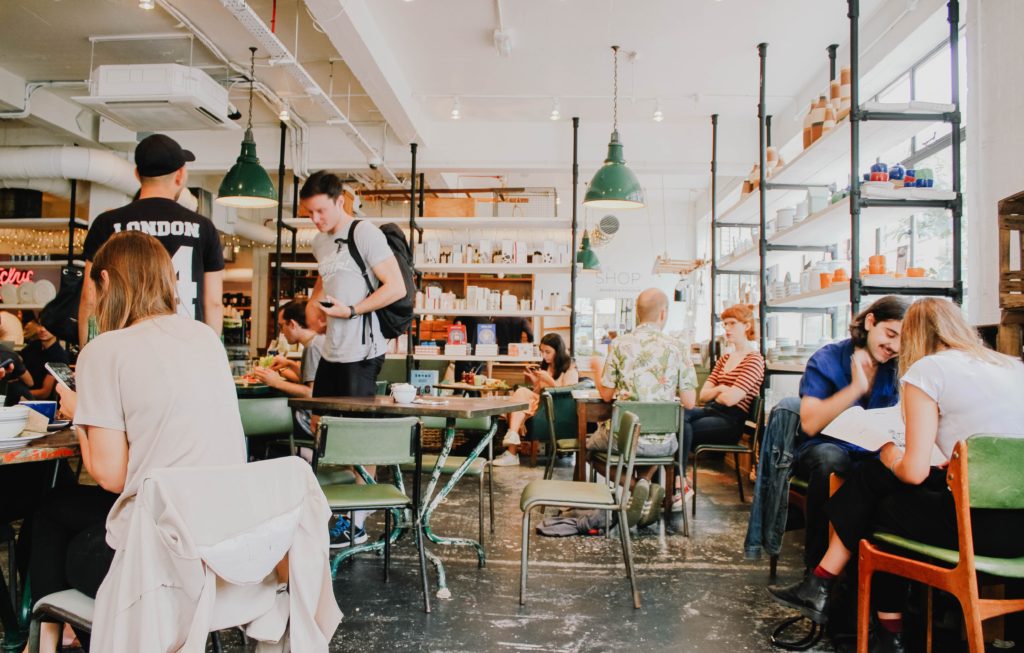 MPs from across political parties have come out in support of calls for tronc, a service that pools tips made on card to bump up the wages of all employees, to be included in furlough pay in the Coronavirus Job Retention Scheme.
Tronc was designed to ensure all staff members are guaranteed a set wage or salary, using tips to bolster company pay. But while it is widely used across the sector, it has been deemed a bonus by the Treasury, and was therefore not included in furlough payments.
Many workers have been left with much less than 80 per cent of their earnings as a result – with relatively low pay and no additional tip payments.
MPs have now agreed to lobby chancellor Rishi Sunak to adapt the Coronavirus Job Retention Scheme (CJRS) so that tronc is taken into account.
In total, 26 MPs from across the Conservative, Labour, and Liberal Democrat parties have given their support following reports that the exclusion is causing "real and serious hardship", having impacted some 750,000 hospitality employees.
Hospitality leaders have praised the CJRS, but has said there is a mistaken understanding in the Government as to how the system works. They argue the decision to exclude the "discretionary payments" fails to acknowledge how hospitality businesses operate.
Beth Russell, director general of tax and welfare at the Treasury, told MPs: "The difficulty with tronc particularly is that in some cases tronc is notified to HMRC and in some cases it's not, so if we included it there would be unfairness in that approach as well."
A letter to the government, signed by more than 50 industry leaders, was spearheaded by WMT Troncmaster Services.
Managing director Peter Davies said: "It's really encouraging to see so many MPs from different parties coming together to support hospitality workers. Those workers are not seeking special treatment over furlough pay but equal treatment with staff in other sectors and the self employed.
"Tronc is money that is payrolled, taxed and declared to HMRC and it's wrong for the Treasury to exclude this simply because, as they told the Commons Select Committee, not all monies are correctly declared. We'd urge the chancellor to remedy this wrong at the earliest opportunity and to really stand behind hospitality workers"
MPs supporting industry calls
Conservative:
Steve Baker (Wycombe)
Stephen Hammond (Wimbledon)
Sir David Evennett (Bexleyheath & Crayford)
Chris Grayling (Epsom & Ewell)
Chris Philp (Croydon South)
Julia Lopez (Hornchurch & Upminster)
Elliot Colburn (Carshalton & Wallington),
Gareth Johnson (Dartford)
Tom Tugendhat (Tonbridge & Malling),
Dr Caroline Johnson (Sleaford & North Hykeham)
Grant Shapps (Welwyn Hatfield and Secretary of State for Transport)

Labour:
Fleur Anderson (Putney)
Jon Cruddas (Dagenham & Rainham)
Rushanara Ali (Bethnal Green & Bow)
Hilary Benn (Leeds Central)
Dawn Butler (Brent Central)
Matthew Pennycook (Greenwich & Woolwich)
Andy Slaughter (Hammersmith)
John Cryer (Leyton & Wanstead)
Bell Ribeiro-Addy (Streatham)
Lyn Brown (West Ham),
Jeff Smith (Manchester Withington)
Graham Stringer (Blackley & Broughton)
Peter Dowd (Bootle)
Sam Tarry (Ilford South)
Liberal Democrat:
Sarah Olney (Richmond Park)