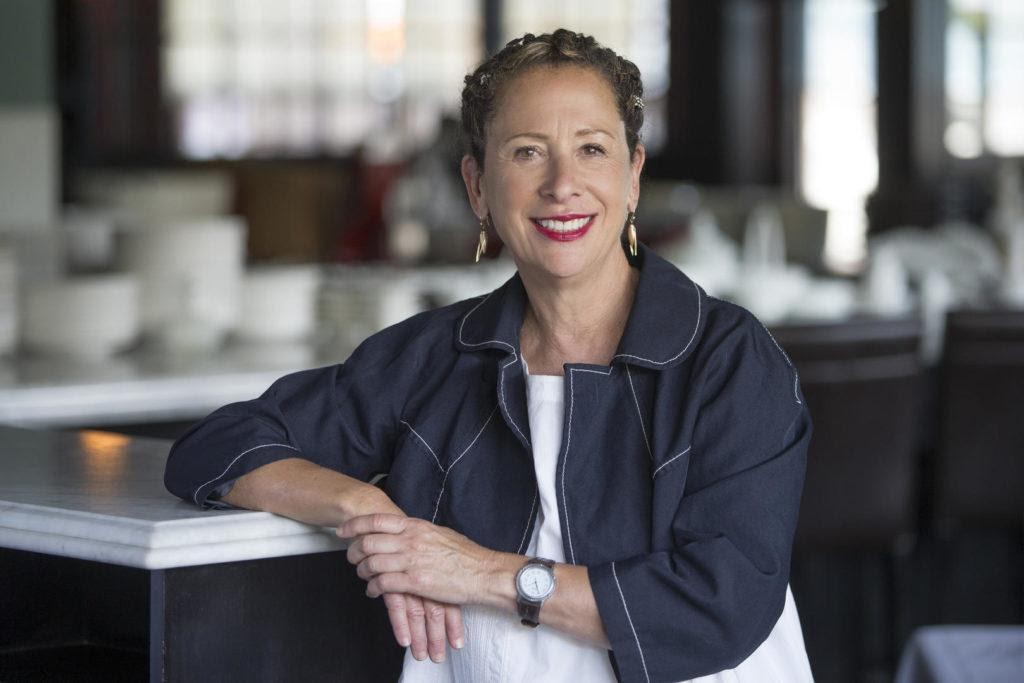 The acclaimed US chef Nancy Silverton will open Pizzeria Mozza as part of Treehouse Hotel London in July.
It will be the first UK restaurant from internationally recognised Nancy Silverton, who is the co-owner of Pizzeria Mozza, Osteria Mozza, SPACCA, and La Brea Bakery in Los Angeles.
Pizzeria Mozza will be the latest addition to Treehouse Hotel London's food and beverage portfolio (Madera, The Nest in Treehouse, Backyard), and the restaurant will be located adjacent to the hotel on the ground floor on Regent Street.
The restaurant in London will "embody Nancy's simplistic yet uncompromising approach to the art of bread-making, pizza and hospitality," an announcement said.
"The menu will offer a number of Pizzeria Mozza's much loved pizzas – famed for their unique dough recipe and well-structured crusts – as well as a selection of meat and fish dishes, all in celebration of the plentitude and vibrancy of seasonal produce and ingredients available in the UK."
As well as pizzas, dishes will include antipasti such as salt cod fritti, celeriac remoulade and horseradish; shrimp with melon, mint, chilli, lime, and ricotta; and pasta of stuffed shells with spinach on "meatless Mondays". Fish specials will be available on Fridays.
Pizzas will range from traditional margherirtas to Napolitanas and Silverman's own take on a Hawaiin, with speck, pineapple, jalapenos, tomato, and mozzarella.
The chef said: "Opening here at the Treehouse in Marylebone is like a wonderful homecoming for me.. In 1977, 44 years ago, I was a student at London's revered Le Cordon Bleu Culinary School, mere blocks away on Marylebone Lane and now I am back with my Pizzeria Mozza.
"It just feels right and I am determined to make my alma mater proud of their former student. (Let's just keep that 44 years part between you and me.)"
Ayo Akinsete, from SH Hotels & Resorts, added: "It is our great privilege to be finally opening Pizzeria Mozza in London with Nancy – we have known each other for a long time now, and this has been years in the making.
"After all that our industry has been through over the past year, opening a new restaurant feels more exciting than ever, and we cannot wait to get our first guests through the door."