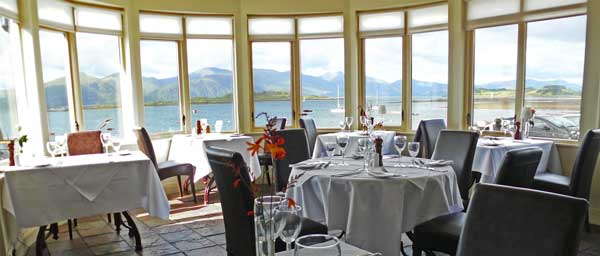 Michael Leathley has been appointed head chef at The Pierhouse Hotel and Seafood Restaurant, in Port Appin, Argyll.
Leathley has joined the 12-bedroom hotel from A'Challtainn fish restaurant in Glasgow, where he was sous chef. He has replaced Sergejs Savickis, who had been at The Pierhouse, which is perched on the shores of Loch Linnhe, for three years.
Leathley, who hails from North Shields but has spent the last five years cooking north of the border, said he wants to focus on Scottish produce at the restaurant, much of which will be foraged.
The chef will make use of the likes of pepper dulce from the Isle of Lismore, oysters harvested from Loch Creran, and langoustines delivered straight from the fishing boat on Loch Linnhe.
He said: "Cooking at the Pierhouse is a real celebration of the natural environment we're lucky to have around us. From the lobster creels at the end of our very own pier, to the finest wild hill venison from Lochaber, our dishes respect the abundance of local produce and the people who dedicate their lives to working on the land and sea to bring us the finest produce.
"I enjoy letting the food speak for itself using classic, simple techniques. The real luxury in cooking these days is making use of what's here, right now. It's a joy to use produce that's in season, available locally, with known quality and provenance, sourced wherever possible from within 50 miles of the hotel."
Fiona McLean, general manager at the Pierhouse Hotel & Seafood Restaurant, said: "I am delighted and excited to be welcoming Michael to the Pierhouse family. I have worked with Michael in a previous role and I know that he will bring with him the skill, knowledge, expertise and commitment to build upon the growing reputation that we have here at the Pierhouse."
The Pierhouse Hotel & Seafood Restaurant was sold last year by Nick and Nikki Horne to the newly launched Wee Hotel Company, headed by former Hotelier of the Year Gordon Campbell Gray. The company has since gone on to acquire Three Chimneys on the Isle of Skye and is keen to buy further properties.
Recent News from Harden's