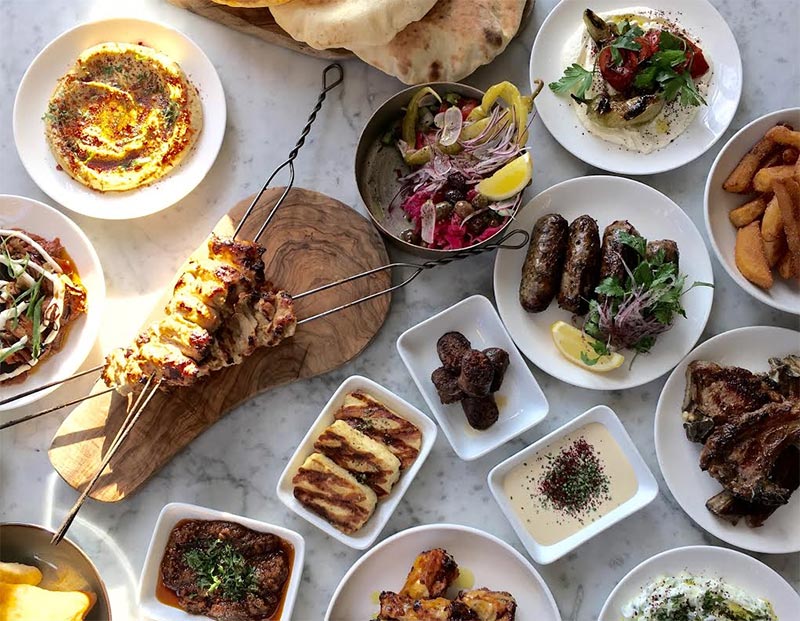 Selin Kiazim has scrapped the customary, optional 12.5 per cent service charge at her two Oklava restaurants and said the fees will instead be incorporated into her menu prices.
Kiazim, who alongside Laura Christie owns two Oklava sites in Shoreditch and Fitzrovia, said service charge "has always gone to our staff in full" but, while it is optional for guests, "has never been optional for us.
"Without it, we would not be able to pay our skilled staff the wage they deserve and would simply not have survived as a restaurant".
Service charge is often distributed through tronc payments made via PAYE and are subject to income tax. Not all restaurants use the tronc system, however, with some instead opting for service charge as a standalone. Tips, meanwhile, are something else entirely.
Kiazim has used issues made more apparent during Covid-19 as a moment to arguably modernise and instead pay her staff a higher set wage.
Because service charge, tips and tronc are not considered as wages in an employee's furloughed pay calculations, it has meant many hospitality workers have been receiving just 60 per cent of their normal take-home amount, rather than the 80 per cent intended by the Coronavirus Job Retention Scheme (CJRS).
Kiazim explained that this prompted the change in her business model: "We will no longer be making a large portion of our staff's wages open to discretion.
"What you see on the menu is what you pay – and you (and us too) will be confident this goes towards a healthy restaurant with staff that are paid what they deserve…
"It can be hard to break the mould, but the coronavirus crisis has broken the mould for us and we would like to embark on this new 'normal' of the post-lockdown world with policies we really believe in."
Christie added: "We have always paid staff properly but we think this is a fairer way of doing things. We want people to see hospitality as a career and don't feel comfortable relying on optional, discretionary charges to pay our staff.
"Systems like tronc appeal due for tax purposes and we know there can be benefits to staff too. We're not attacking how other businesses do things – it's hard for everyone.
"We just want to simplify things and, for us, we think it's best to instead alter our menu prices. If people still want to tip separately, fine, but they don't need to."
Recent News from Harden's