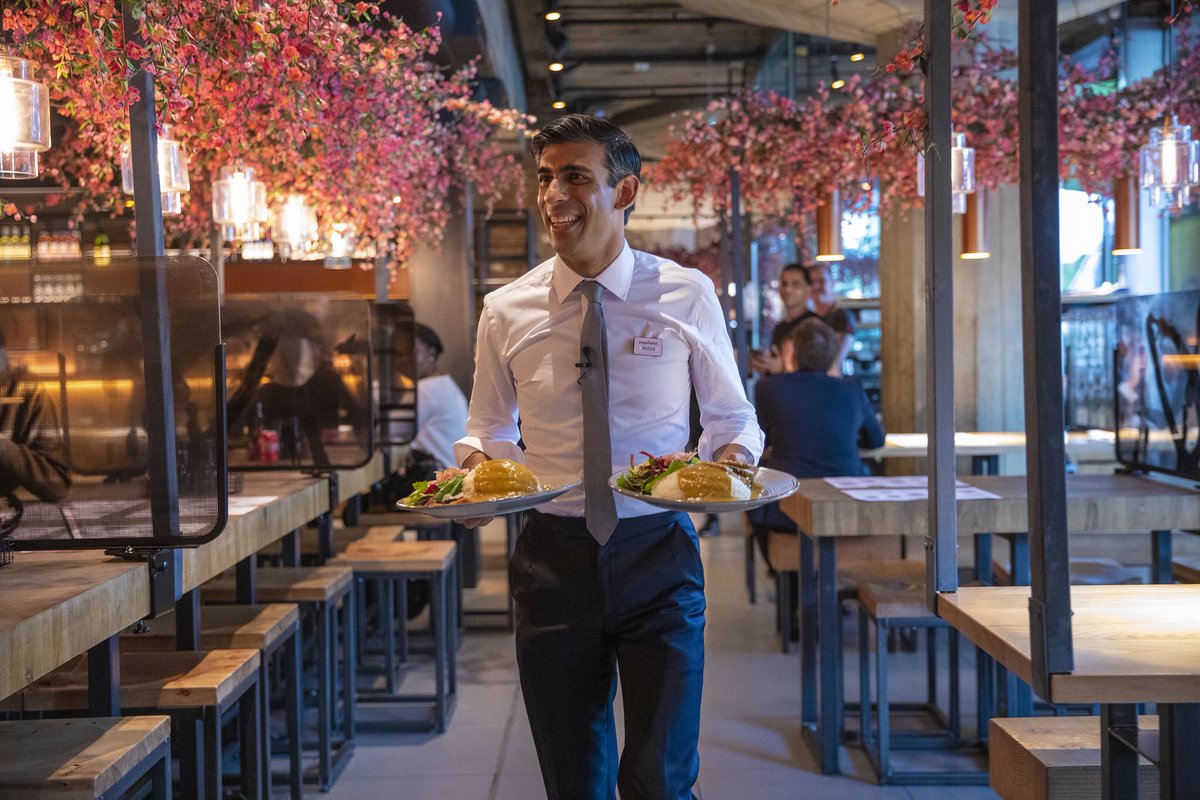 Struggling restaurant and pub operators have hailed the new Eat Out to Help Out scheme as a great example of government support for the industry and an important first step in giving the general public the confidence to go out to eat again.
Pubs and restaurants across the country have reported bumper sales in the first week of the scheme, with the British public hungrily devouring the deals on offer from businesses across the full spectrum of the UK hospitality sector.
Eat Out to Help Out offers customers 50 per off their food or non-alcoholic drinks up to £10 per person from Mondays to Wednesdays throughout August.
The latest figures show over 73,000 individual outlets have signed up to the scheme.

Trade association UKHospitality estimates that 93 per cent of eligible sector businesses in the country are involved, with some operators saying the scheme has encouraged them to open earlier or for more days than originally planned. Some 3.3m people have used the Government online restaurant finder and research by insight agency KAM Media suggests that 35.6m consumers are likely to take advantage of the scheme during August.

Operators across the country have reported significant double digit increases in like-for-like sales, compared to last year, with tables in high demand for the rest of the month.

Michelin-starred pub and restaurant chef Tom Kerridge, said: "It's been great for the industry. We all love the sound of glassware and crockery being used and happy people in restaurants. We're all looking forward to the stage where we can stand on our own two feet again, and this has been
helpful support in the meantime."
Will Beckett, co-founder of Hawksmoor, which has received over 15,000 bookings for the 13 days of the scheme across its six restaurants, said: "Although we've seen lower sales due to the lower spend per head, but we're still incredibly happy – everyone loves having busy restaurants and lots of new people are coming in and trying Hawksmoor for the first time, or finding a way to come back that they can afford at the moment.
"Anything that encourages people to leave the home and start enjoying restaurants again is great. The industry needs this kind of kick-start at the moment. I think it is a really good example of much-needed government intervention for an industry still in crisis."
Kate Nicholls, chief executive of UKHospitality, which represents a sector that employs 3.2m people and generates £39bn of tax for the Exchequer, said: "The Chancellor recognised that our sector has been hit the hardest of all and the Eat Out to Help Out scheme provides a much-needed boost for many vulnerable hospitality businesses.
"The sector has been quick to adopt the scheme and customers have been quick to take advantage of the many great deals available – with many newly social-distanced venues now booked up. We hope that people continue to enjoy a fantastic dining out experience at a significant discount throughout the rest of August."