Harden's says
The tasting menus here combine "classic dishes, modern approach, artistry and molecular science" - and come with matching wine or kombucha options.
Summary
"Very pleasantly surprised!" – brothers Sergio (chef) and Pasquale (pastry chef) Cinotti are carving a strong reputation out of nowhere at this fairly humble-looking destination, which they opened in un-lovely Newport in 2018. "Having been around for some time, they have reinvented themselves". First listed in Harden's last year, in September 2022 they were awarded 'Wales Restaurant of the Year' by the AA, alongside an impressive three rosettes. It's "expensive for Newport!" but well worth a try for its highly ambitious cuisine: the blow-out ten-course option is £180, but there is a much more accessible 4-course option. Expect luxury ingredients a-go-go: foie gras, truffle, venison, lobster, black cod…
Summary
A series of four-course tasting menus from chef Sergio and even a £98 caviar experience and posh afternoon tea help make this plush venue the local place to celebrate. Too few ratings for a grade, but some promising feedback – more reports, please!
For 32 years we've been curating reviews of the UK's most notable restaurant. In a typical year, diners submit over 50,000 reviews to create the most authoritative restaurant guide in the UK. Each year, the guide is re-written from scratch based on this survey (although for the 2021 edition, reviews are little changed from 2020 as no survey could run for that year).
Have you eaten at Gem 42?
Owner's description
Our mission is to provide humble delicious food with a creative touch, never a pretentious attitude, but just sharing a loved passion for what we do best.Our culinary journey is very much about Tradition with Innovation.
All of our dishes /ingredients are researched and studied, sourced locally, tried and tasted in our dedicated Lab.
Our Chefs have created a biodynamic vegetable garden, where the aromatic herbs/micro-herbs and vegetables are grown and used in the dishes of our menus.
With a view that beauty lies in simple things. What we can offer, is what we learned from the past, where you take the best of cooking and keep improving using culinary vanguard approach and techniques that simply evaluate your perception of food. Some of the dishes are unique in flavours and culinary concept. The excellent relationship we have built with suppliers and joint passion for their commitment to animal welfare and top quality produce are crucial to the high standards that we strive for.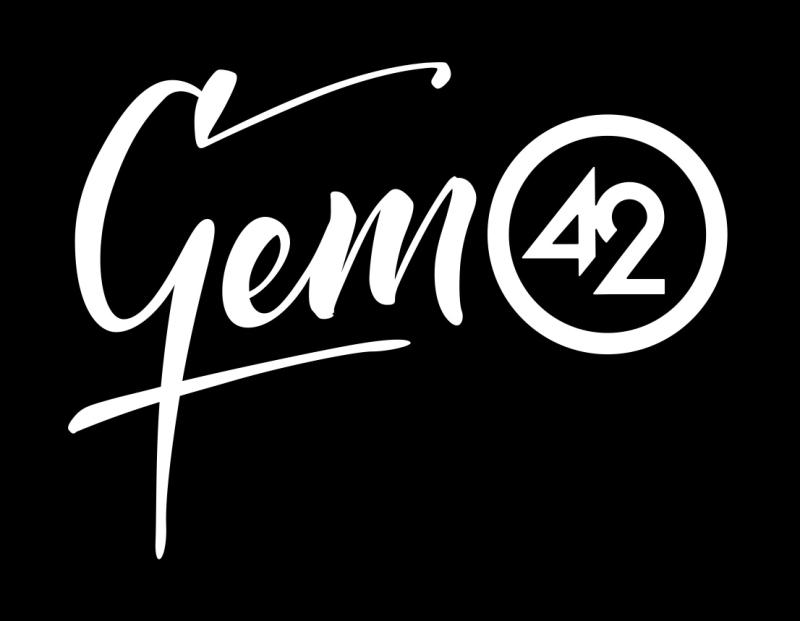 Prices
| Drinks | |
| --- | --- |
| Wine per bottle | £61.00 |
| Filter Coffee | £4.80 |
| Extras | |
| --- | --- |
| Service | 12.00% |
Gem 42 Restaurant Diner Reviews
Reviews of Gem 42 Restaurant in NP20, Newport by users of Hardens.com. Also see the editors review of Gem 42 restaurant.

Mike H
Brilliant, last week we visited for the f...
Reviewed 22 days ago
"Brilliant, last week we visited for the first time Gem42 b ecause of a friend reccomandation. Well we were blown away. The welcoming was friendly and yet professional, the food is incredibly interesting with amazing flavours.Great wine list and menu pairings. Dietary requirements taken care of without issues or detriment.The setting is beautiful."
Report this comment

John T
The food was outstanding ,the whole experie...
Reviewed 1 months, 15 days ago
"The food was outstanding ,the whole experience was magical and the service was friendly and professional.an incredible experience from start to finish. The chefs obvious passion for ingredients is second to none . truly recommend the Essence surprise menu ."
Report this comment

Annarita C
Our favourite family restaurant...
Reviewed 2 months, 2 days ago
"Our favourite family restaurant"
Report this comment

Pasquale C
Great finding...
Reviewed 2 months, 2 days ago
"Great finding"
Report this comment
Have you eaten at Gem 42?
Post your own review of Gem 42 and contribute to our annual restaurant review guide.
Post your own review